Silver Spirit Cruise Photos
From: Silver Spirit Cruise Review
Ajaccio (3)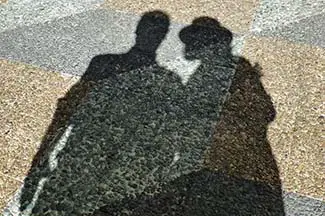 It was a sunny day, so we took our traditional shadow self-portrait on a sidewalk in Ajaccio.
---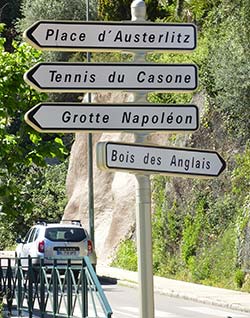 We then went exploring outside of downtown, following a route on our map that led us along a street that had four different names over its short distance: Avenue du 1er Conseil, Avenue de Paris, Cours Grandval, and Cours General Leclerc. (Most cities name streets after famous events, places, or people; in Ajaccio, they name blocks.)
---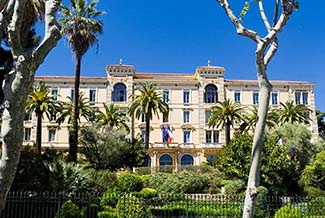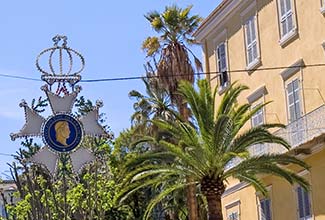 We still haven't learned the name of this building along the avenue(s), but we won't forget its imposing façade and impressive gardens.

---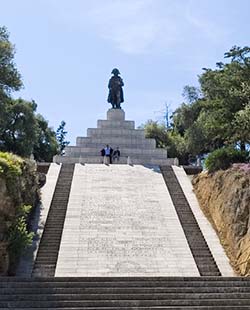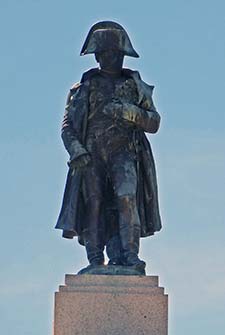 In due course, we reached yet another Bonapartean monument: La Grotte Napoleón at the Place d'Austerlitz, where a family of tourists were posing at the top of the steps.
---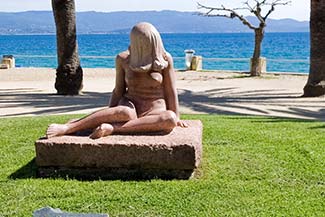 Saying good-bye to the emperor's statue, we walked down a steep hill to a boulevard that led along the water toward the Citadelle and port. We found another statue--this time, of a naked lady--on the seaside promenade.

---
---
---
---