Silver Spirit Cruise Photos
From: Silver Spirit Cruise Review
Alghero (2)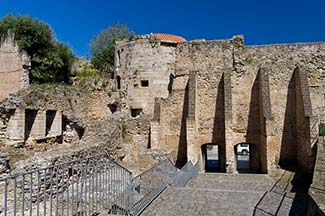 From the waterfront, we cut inside Alghero's Bastions, a ring of walls and fortifications that date back to the 12th Century. The Bastions surround most of Alghero's historic center.
---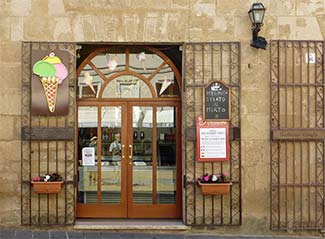 One of the first landmarks we saw was a gelateria near the city walls, which Durant remembered well from a previous trip.
---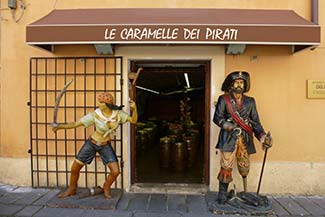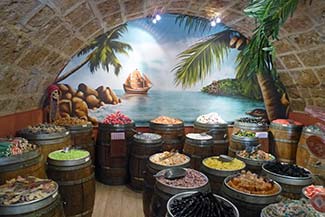 Another familiar tourist destination was Le Caramelle dei Pirati, or "Candies of the Pirates," a bulk candy store with a buccaneer theme.

---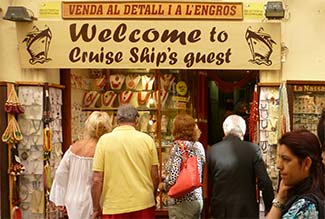 Alghero isn't a top-tier Mediterranean cruise port like Venice, Civitavecchia, or Barcelona, but it apparently draws enough cruise-ship passengers to warrant this sign on another tourist shop in the Old Town.
---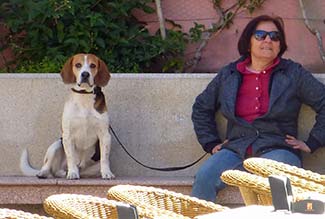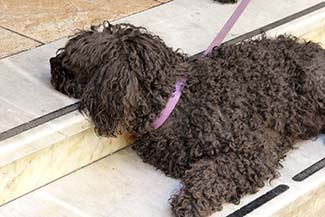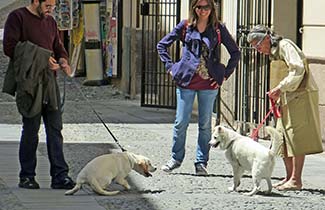 Like many cities in Italy, Alghero has a large population of pampered dogs.
---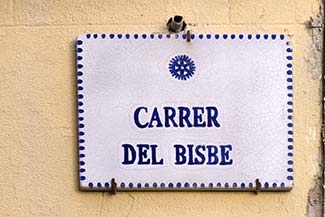 Unlike most of its peers in Italy (or even in Sardinia), Alghero has two official languages: Italian and Catalan. A Wikipedia article on Algherese dialect reports that 22.4 percent of the city's residents speak Catalan and more than 90 percent have at least some knowlege of the language. As we walked around Alghero's historic center, we saw many Catalan street signs like the one above.
(Note to non-linguists: Catalan is best-known as the indigenous language of Barcelona, Valencia, and the Balearic Islands. It has been spoken in Alguer, the Catalan spelling of "Alghero," since Catalan invaders arrived in 1372 AD.)
---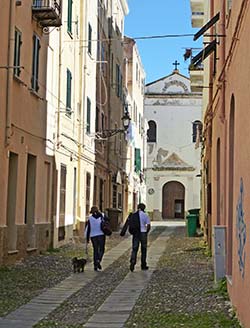 Alghero's centro storico is filled with quiet side streets near the main tourist areas.
---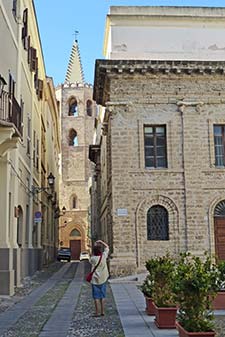 Visitors can escape the crowds and find photo opportunities on every corner.
---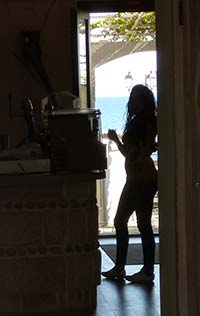 We snapped this silhouette through the open doorway of a tiny bar.
---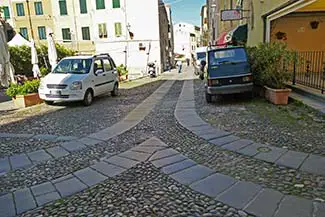 We were intrigued by this example of creative street paving in central Alghero: The stripes formed by rectangular stone blocks indicate directions of travel, while the tiny pebble-like cobblestones provide traction for cars and pedestrians on rainy days.

---
---
---
---