Silver Spirit Cruise Photos
From: Silver Spirit Cruise Review
Alghero (4)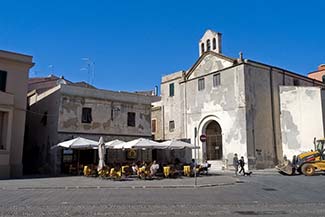 We wrapped up our day in Alghero with a walk around the Bastions, starting at the Chiesa del Caramelo at the southeastern corner of the medieval center.
---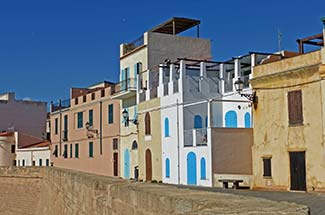 Behind the fortified walls, a row of colorful houses faced the sea.
---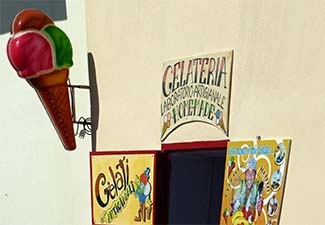 We resisted the temptation to enter this gelateria, but we did like the shop's signage.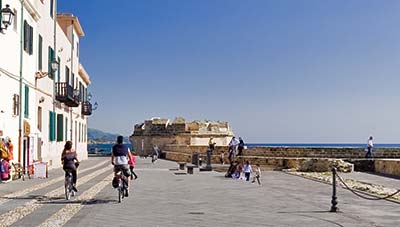 Bicyclists and pedestrians shared the broad expanses of the Bastioni Cristoforo Colombo and the Bastioni Marco Polo.
---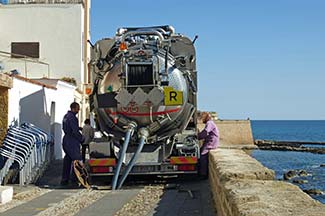 Farther along the walls, a sewage truck was pumping out a cesspit.
---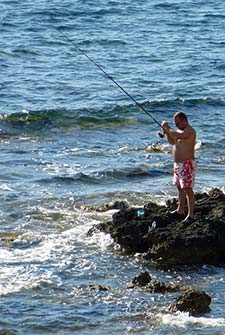 Anglers fished from rocks beneath the walls.

---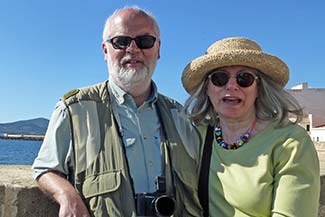 We encountered two fellow passengers from Silver Spirit who offered to take our picture (and who snapped the photo before we were ready).
---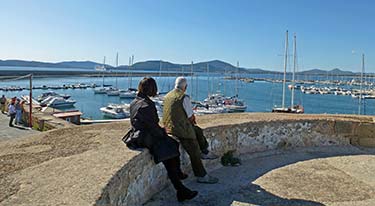 The Torre di Sant'Elmo, near the northwest corner of Alghero's centro storico, offered a great view of the harbor.
---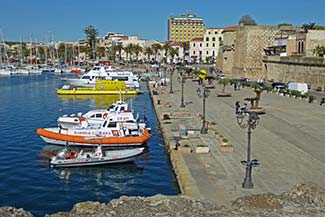 As we continued walking on the Bastioni Magellano, we could see Coast Guard vessels and sightseeing boats moored along the Banchina Dogana. (Our tender's landing point was just beyond the boats in the photo.)
---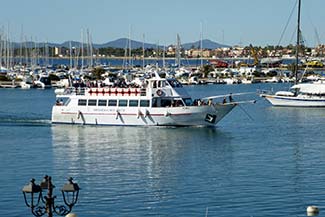 A sightseeing boat from the Grotte di Nettuno approached the Banchina Dogana as we walked along the waterfront to Silver Spirit's tender landing.
---
---
---
---