Silver Spirit Cruise Photos
From: Silver Spirit Cruise Review
Alghero (5)
A tender from Silver Spirit arrived just as we reached the landing.
---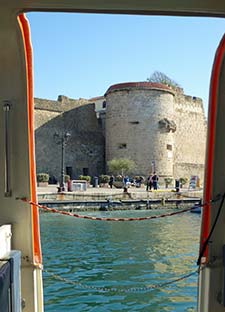 Within minutes, we were leaving Alghero's fortified centro storico behind.
---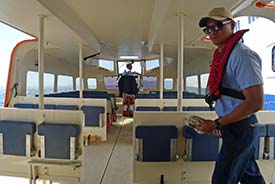 The short ride back to the ship was even less crowded than the ride into the city had been.
---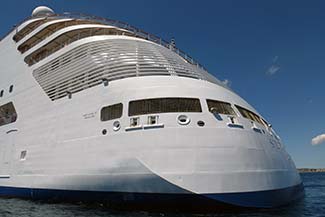 Cheryl was able to shoot this view of Silver Spirit's stern through the open doorway of our lifeboat.
---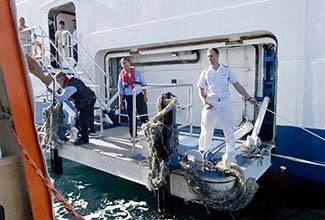 Sailors and an officer were waiting to help passengers transfer from the tender to the ship.

---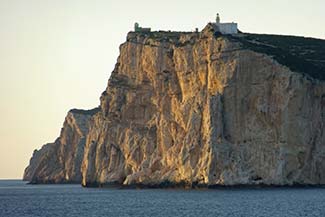 At 7 p.m., Silver Spirit weighed anchor and sailed out of Alghero's harbor, passing Capo Caccio again on its way to the open sea.

---
---
---
---