Silver Spirit Cruise Photos
From: Silver Spirit Cruise Review
At sea -- ship tour (5)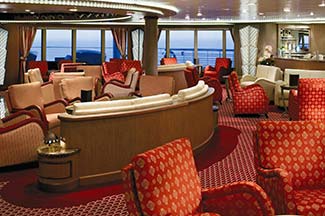 Deck 9's main public room is the Panorama Lounge, which is located aft.
The lounge has plenty of seating, a bar (open from 10 a.m. most days), and a dance floor. It offers entertainment after 6 p.m. or so, and in the late evening, the dance floor can be quite lively when a DJ cranks up the volume.
---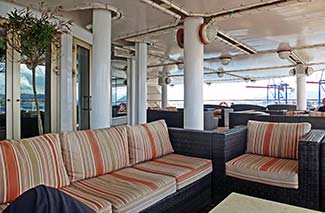 Doors at the back of the Panorama Lounge lead to an outdoor seating area where you can have a drink or enjoy the sunset.
---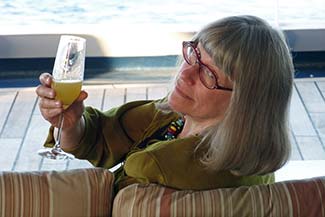 There's no need to fetch your own Bellini. The waiters in the Panorama Lounge keep an eye on the outdoor sofas and chairs and are quick to bring drinks with cloth napkins and accompanying snacks: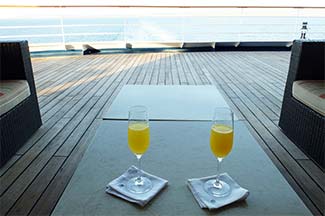 ---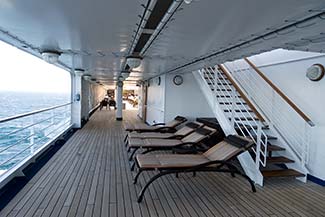 Forward and along either side of the Panorama Lounge, you'll find secluded seating areas.
---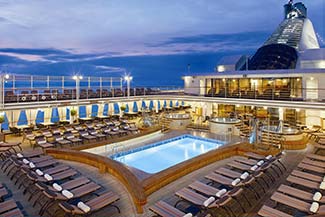 Keep going forward, and you'll reach the Pool, which has another bar and--from noon until 4 p.m.--a snack bar where waiters serve hamburgers, sandwiches, grilled salmon, salads, and other light meals at your table.

---
---
---
---