Silver Spirit Cruise Photos
From: Silver Spirit Cruise Review
At sea -- ship tour (7)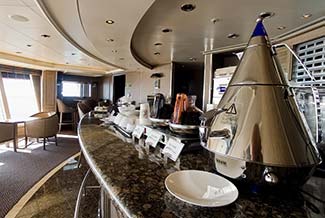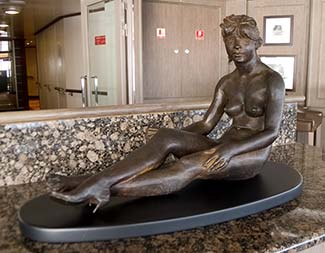 Deck 11's main feature is the Observation Lounge, which is above the bridge facing the bow. It's relatively isolated, compared to Silver Spirit's other public rooms (which are mostly aft), and it's especially popular with guests in the Silver Suites on Deck 11 who use it as an extension of their living rooms.
---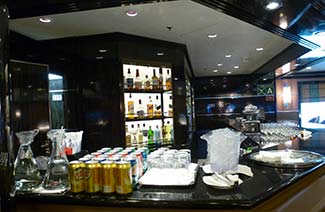 The Observation Lounge Bar is open in the evening. During the day, it's stocked with soft drinks, ice, coffee, and tea for lounge visitors.
---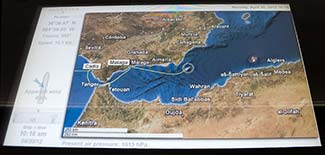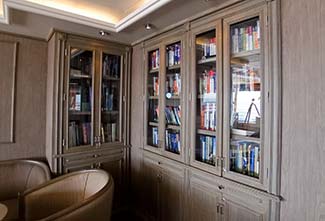 Amenities in the Observation Lounge include a TV monitor that shows Silver Spirit's course and location, a telescope, and--in one corner--bookcases that are filled with travel guides and nautical books. (As in the Library on Deck 7, books in the Observation Lounge can be borrowed on the honor system.)
---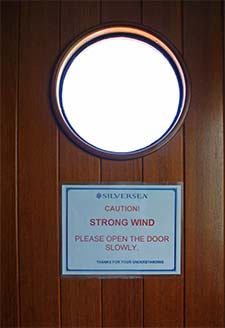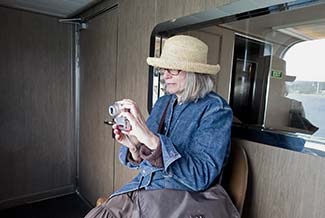 Doors lead from the Observation Lounge to an open deck with a view of the bow. On the port side, you can go directly onto the outside deck; on the right side, you reach the elements through an airlock that keeps wind and rain from blowing into the lounge on damp, gusty days.
---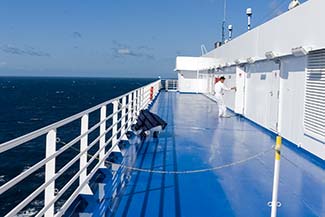 From the open deck outside the Observation Lounge, a metal staircase leads up to Deck 12, which offers great views with solitude. (We hardly ever saw anyone on Deck 12 during our cruise, unless Silver Spirit was leaving port.)

---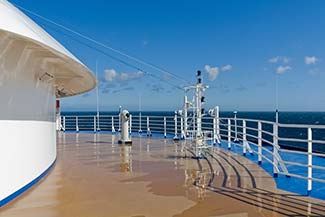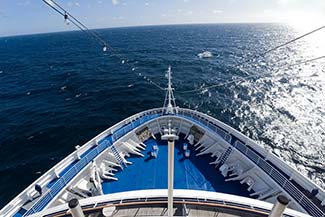 If you like the feeling of being on a ship (as opposed to being on a cruise liner) head for Deck 12, lean on the forward railing, and look out over the bow.
---
---
---