Silver Spirit Cruise Photos
From: Silver Spirit Cruise Review
Cádiz (4)
Not everyone is interested in urban design and street furniture, but if you are, this page is for you:
---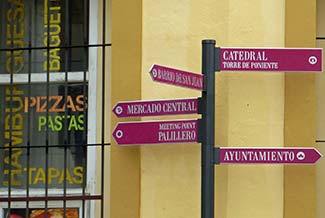 We were impressed by the quality of signage in Cádiz. Above, you can see signs that point to the Central Market, City Hall, Cathedral, and other Old Town landmarks. The signs are useful not only for tourists, but also for locals and suburbanites who may not get downtown very often.
---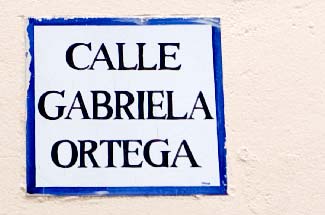 The large, readable street signs are made of ceramic tile and embedded in the stucco walls of downtown buildings.

---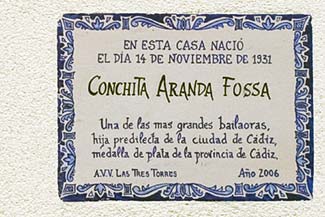 Historic plaques (also made of ceramic tile) are scattered about the city center. This plaque marks the birthplace of a renowned flamenco dancer and teacher, Conchita Aranda Fossa, who is also honored by a statue in the city center: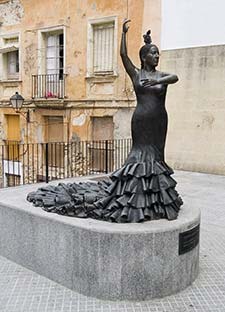 ---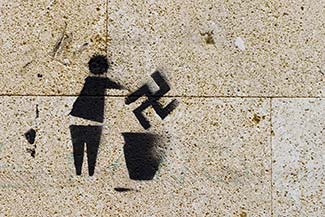 Not all signs are official. This well-designed example of anti-Nazi graffiti was stencilled on a downtown building.
---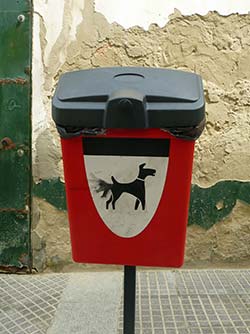 An anonymous vandal augmented the graphic on this dog-waste receptacle in the city center. (Look carefully, and you'll see that the receptacle is lined with a small plastic garbage bag, which may be one reason why downtown streets in Cádiz are cleaner than in many densely-populated European cities.)
---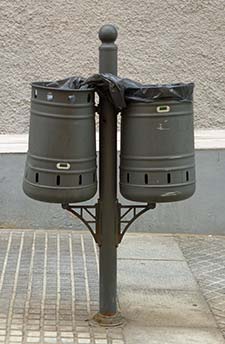 We liked this double-whammy approach to trash collection: The back-to-back receptacles get attention from two directions.
---
---
---