Silver Spirit Cruise Photos
From: Silver Spirit Cruise Review
Port of Cádiz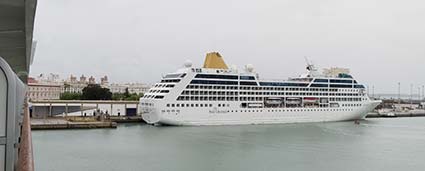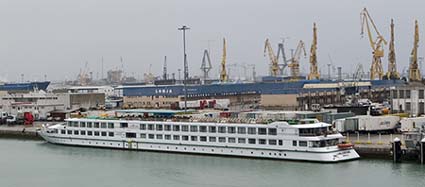 When Silver Spirit arrived in Cádiz, Spain the next morning, two other ships were already in port: P&O's Adonia (the former R8, Minerva II, and Royal Princess) and Ms Belle de Cádix, a river vessel of the French cruise line CroisiEurope.
Silversea offered a walking tour of central Cádiz and several excursions (including a tour of Jerez de la Frontera and a day trip to Seville), but we'd decided to take it easy and wander around town on our own.
---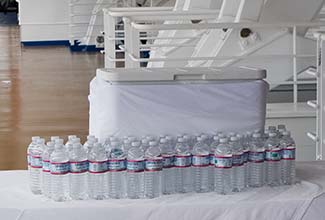 It was a cool, rainy morning, and the free bottles of water at Silver Spirit's gangway were less tempting than they might have been on a more typical sunny day in Andalucia.
---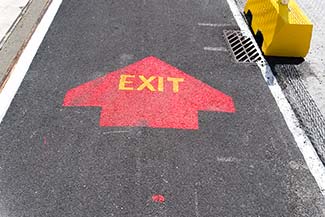 We stepped off the gangway and followed the pedestrian pathway to the port entrance, which wasn't far from Silver Spirit's berth
---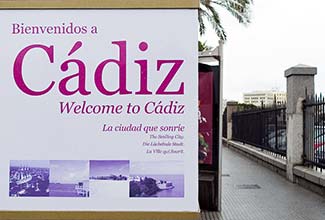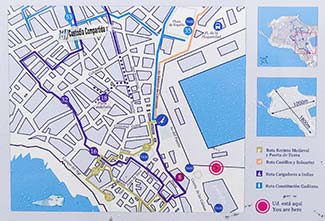 At the port gates, a sign and a map welcomed us to Cádiz. (The numbered itineraries on the map are in the historic city center, which is immediately next to the rectangular port basin on the right.)
---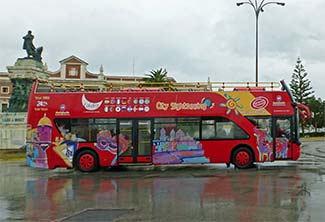 Cádiz has double-deck "hop on, hop off" sightseeing buses that collect passengers at the port entrance, but we don't recommend the tours. Central Cádiz is compact, and the buses can't reach the sights in the town center anyway: They merely skirt the Old Town, stopping along the periphery, and we think they're overpriced.
---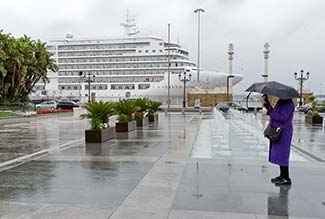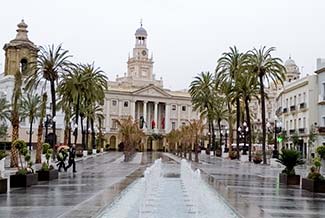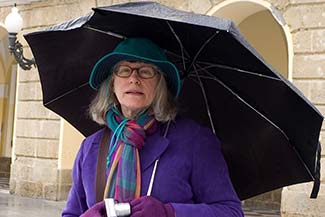 From the port entrance, we crossed the street to the Plaza San Juan de Dios, where we could see Silver Spirit at one end of the plaza and the Ayuntamiento or City Hall at the other. The Old Town of Cádiz was just beyond.
---
---
---