Silver Spirit Cruise Photos
From: Silver Spirit Cruise Review
Departure from Lisbon (3)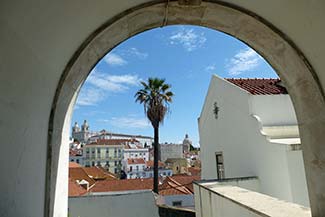 The walk downhill from the Castelo de São Jorge offered many delightful views, such as views through an archway in Alfalma and of apartment buildings below: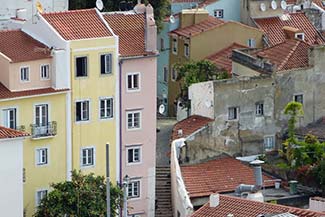 ---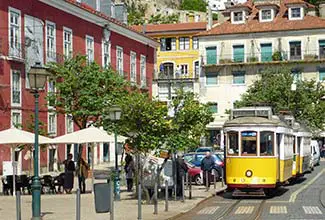 Another sight was the No. 12 tram, one of Lisbon's many vintage streetcar and cablecar lines.
---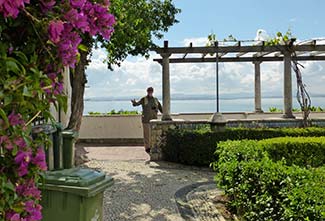 We took time to enjoy the Jardim Júlio Castilho, a park with a view of the Rio Tejo and the Lisbon waterfront.

---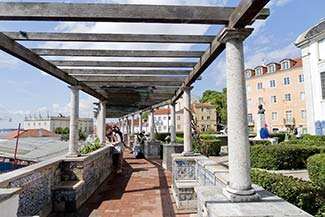 A loggia covered the scenic overlook along the front of the park.
---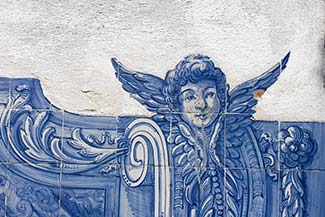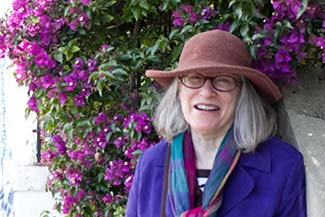 Azulejo tiles and flowers added to the garden's appeal.
---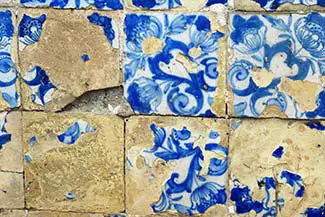 So did the deferred maintenance, which made us feel better about work that needed to be done back home.
---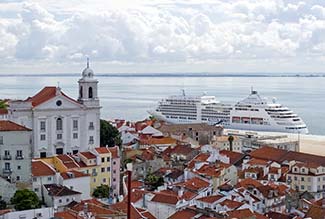 But the park's best feature was the view from beneath the loggia. In this photo, you can see one of Lisbon's many churches and Silver Spirit at the Santa Apolónia pier.
---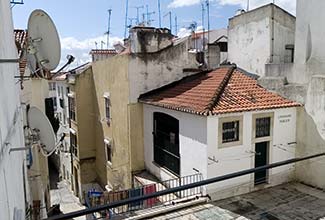 On our way down from the Jardim Júlio Castilho, we saw this public lavatory (right), which was on a landing in a series of staircases that zigzagged down the hillside.
---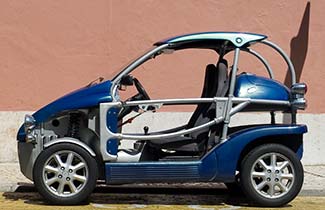 As we reached the bottom of the hill, we encountered a Smart Car that looked like a dune buggy (or maybe its body panels had been removed by automotive kleptomaniacs).
---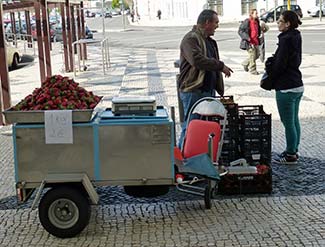 At the Santa Apolónia train station, a vendor was selling delicious-looking strawberries for two euros per kilo, or a little more than one U.S. dollar per pound.

---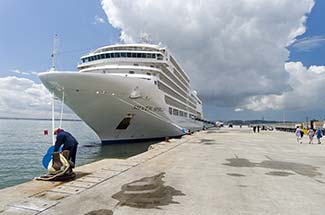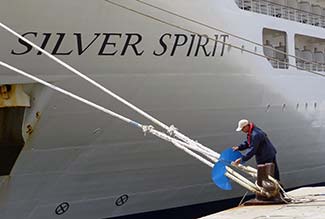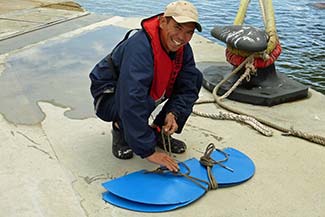 Back at the pier, a sailor was removing and packing up the rat guards from the Silver Spirit's hawsers in preparation for departure.
Later that evening, we saw a rat floating in Silver Spirit's swimming pool--or so we thought. (It turned out to be a rubber rodent that someone had tossed into the pool for laughs.)
---
---
---