Silver Spirit Cruise Photos
From: Silver Spirit Cruise Review
Embarkation in Lisbon (3)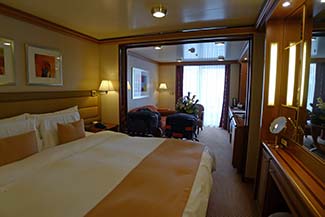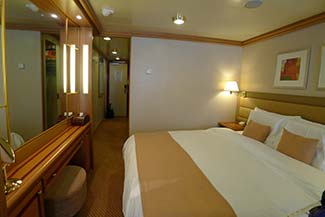 We'd been told that our Midship Veranda Suite would be ready by 2 p.m., and it was: We arrived to find our luggage, including the carry-ons that we'd left at reception, waiting for us in the suite.
---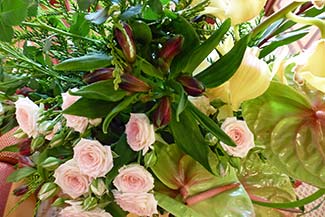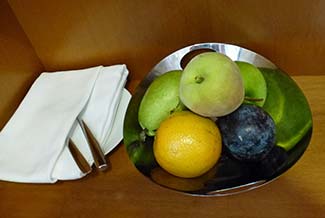 We also discovered a flower arrangement and a bowl of fruit (the latter accompanied by plates, cloth napkins, and silverware.)
---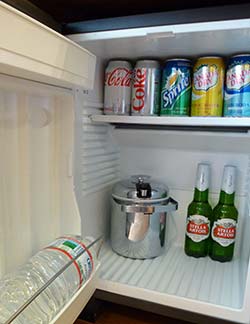 Our butler--Charan Passad--wanted to bring us a bottle of chilled Prosecco, which we declined. Instead, we requested a bottle of San Pellegrino mineral water, and Charan made sure that we always had a backup bottle in our refrigerator for the remainder of the cruise. (This picture was taken before the Pellegrino arrived.)
---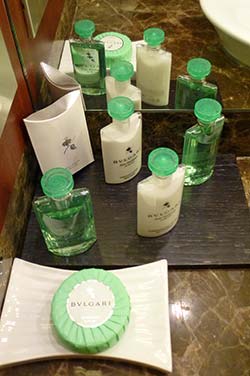 Charan had laid out an assortment of Bulgari toiletries in the bathroom, and he gave us the option of switching them for Neutrogena or an Italian luxury brand whose name we've forgotten.
We stuck with the Bulgari, but when Cheryl's skin proved sensitive to Bulgari's "Green Tea" formula, Charan brought her a complete set of Neutrogena hypoallergenic products.
---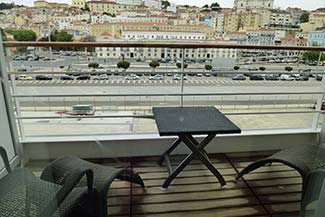 We were impressed by the teak-decked veranda, which was deeper than the balconies on many ships and had room for two reclining deck chairs, two footstools, and a table.

---

The bathroom was equally impressive, with its marble-tiled walls, marble countertop, and wooden floor. Each side of the sink had its own set of shelves (one with an almost Japanese-looking vase of air freshener), and there was plenty of storage under the counter.
---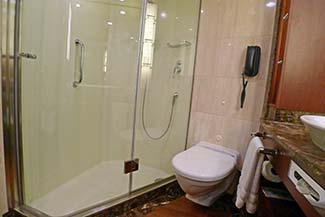 Our bathroom had both a full-size tub and a glass-doored shower stall. As habitual do-it-yourself launderers, we appreciated the bathtub's retractable clothesline and the horizontal bath-towel rack at one end of the tub (where we could hang wet shirts, skirts, and trousers).
---
Our butler had offered to help us unpack, but we preferred to do that chore ourselves. There was plenty of storage space in the walk-in closet, which had a long rack for hanging clothes and a tall chest of drawers with an electronic safe.
On top of the bureau, we found laundry bags (washing, cleaning, and pressing were available at extra cost) and shoe bags (for free cleaning and polishing of shoes).
---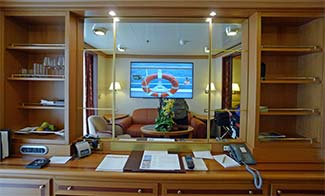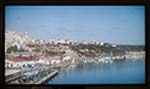 Back in the main area of Suite 720, we found two separate TVs: one above the desk, and another facing the bed. Both were hidden behind the room mirrors and were visible only when turned on.
---
---
---