Silver Spirit Cruise Photos
From: Silver Spirit Cruise Review
Port of Málaga and Alhambra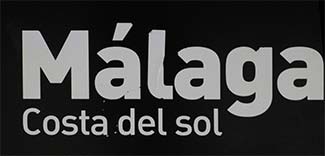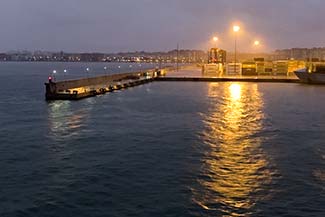 It was still dark when we arrived in Málaga, the largest city on Spain's Costa del Sol. We woke up just in time to snap a photo of the breakwater as Silver Spirit entered Málaga's small but busy harbor.
---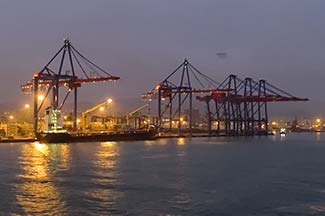 A crane was loading containers onto a freighter as we pulled into port.
---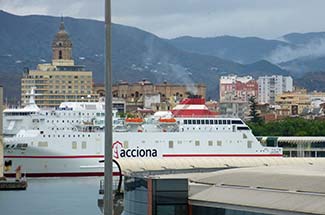 The sun was starting to come up as we slid into our berth next to an Acciona-Trasmediterranea ferry from Melilla in Spanish Morocco. (Mind you, we couldn't actually see the sun, because the previous day's rain had preceded us from Cádiz to Málaga.)
---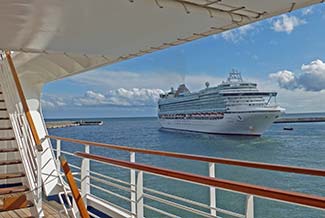 P&O's megaship Ventura arrived in port during a break in the rainy weather. With a gross rated tonnage of 116,000 and a capacity of 3,100 passengers, Ventura dwarfed the 36,000-GRT, 540-passenger Silver Spirit.
---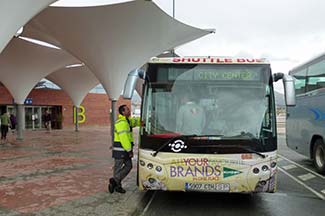 Until a few years ago, small to mid-size cruise ships could tie up alongside downtown Málaga's waterfront. Now that the Puerto de Málaga has built a large modern cruise terminal on the eastern side of the harbor, a free shuttle bus ferries cruise-ship passengers into town.
---
---
---
---