Silver Spirit Cruise Photos
From: Silver Spirit Cruise Review
Monte Carlo (Port of Monaco)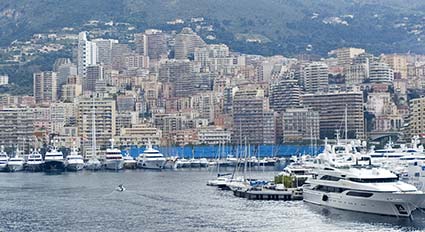 Silver Spirit arrived at its final port, Monte Carlo (more accurately, Monaco) early on the morning of Saturday, May 5. Behind the harbor, dozens of high-rise office and apartment buildings climbed the hillside, creating the impression of a miniature Chicago or New York.
---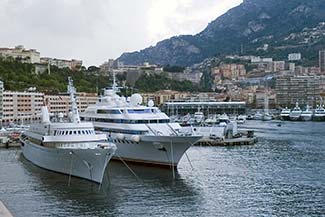 The ship moored near the entrance to Monaco's Port Hercule, next to a pair of megayachts.
---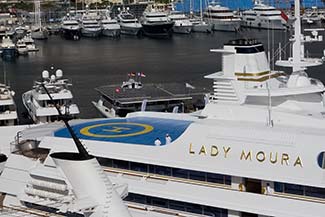 One of the yachts, Lady Moura, had a helicopter landing pad where other boats might have sported a Jacuzzi.

---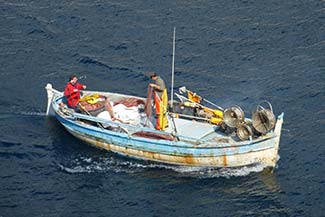 Yachts and Silver Spirit weren't the only vessels in Monaco's small harbor : As we ate breakfast in La Terrazza, a fishing boat ambled by on its way to the sea.
---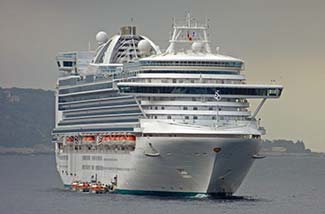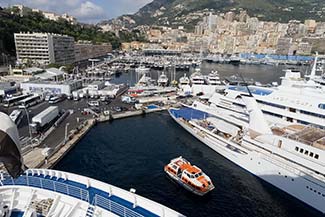 Offshore, Ruby Princess--a ship too large for the Monaco's harbor--rode at anchor while a fleet of tenders shuttled passengers into the port. (With Ruby Princess having a capacity of 3,080 passengers, the tendering process couldn't have gone quickly.)

---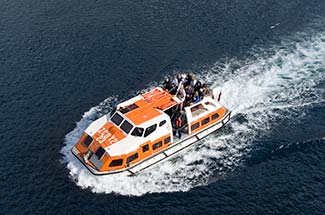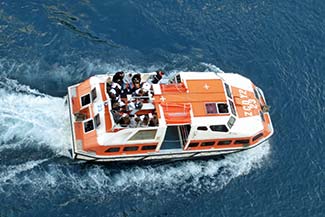 This was the first time we'd seen double-deck tenders, which made us think of London buses or "hop on, hop off" sightseeing buses.
---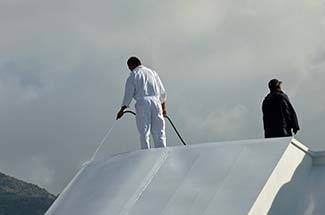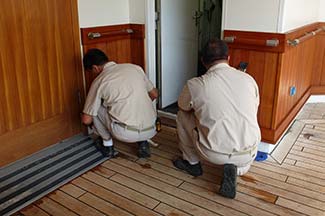 Above us, near the stacks, sailors from Silver Spirit were hosing down the superstructure in preparation for the next cruise. Another pair of crew members were varnishing the woodwork on deck.
---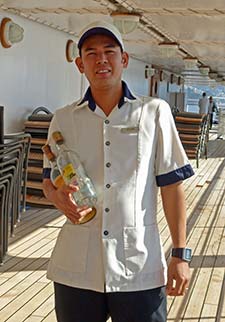 Bernie, an always-cheerful bar waiter who'd served us several times at The Grill, was restocking a bar on the Pool Deck for the next voyage.
---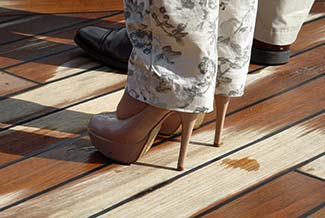 A female passenger had changed to her shore shoes.
---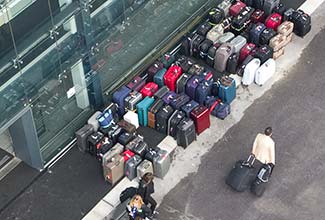 Down on the pier, the first group of disembarking passengers were collecting their luggage and heading for taxis or buses.
---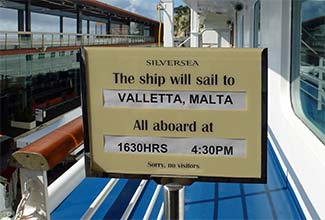 All too soon, it was time for us to leave the ship, which was due to sail for Malta in eight hours.
---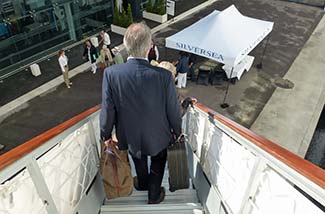 As always, leaving the ship was the saddest moment of the cruise.
---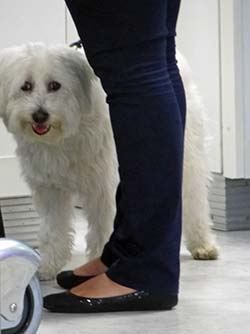 Fortunately, the sight of a dog in Nice Airport reminded us that our own loyal pet was waiting for us at home.

---
---
---
---