Silver Spirit Cruise Photos
From: Silver Spirit Cruise Review
Palma de Mallorca (2)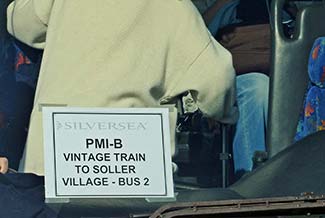 Being suckers for rail transportation, we'd booked a "Vintage Train to Soller" tour, so we skipped the shuttle bus and boarded our sightseeing coach.
---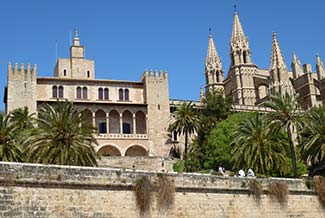 Our tour began with a drive to Palma's downtown waterfront, which was quiet on the May 1 holiday. (The first of May or International Workers' Day is a national holiday in more than 80 countries, including Spain.)
The bus parked for about 20 minutes, giving everyone time to snap photos of the Almudaina Palace, the Cathedral, and other waterfront landmarks.
---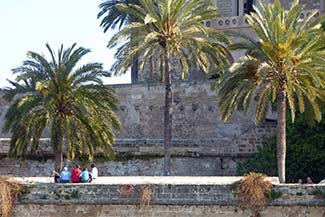 Trees along the waterfront showed why the city is named "Palma."

---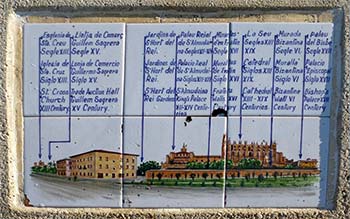 We liked this ceramic-tile map of the landmarks that face Palma's harbor.
---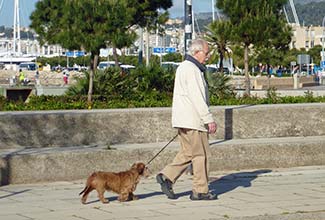 Tourists weren't the only people (and animals) who were out and about on a holiday morning: This man and his dog had the look of local residents.

---
---
---