Silver Spirit Cruise Photos
From: Silver Spirit Cruise Review
Palma de Mallorca (4)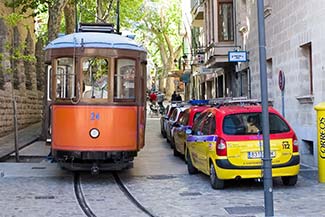 The first thing we saw after leaving the station was the Sóller Tram, which runs between the town of Sóller and the Port de Sóller. The electric tramway opened in 1913, about a year and a half later than the Palma-Sóller railroad line.
Three of the line's current trams date back to the line's inauguration, and another five are vintage streetcars from Lisbon, Portugal that have been adapted to the Sóller line's 914mm (3-foot) gauge.
---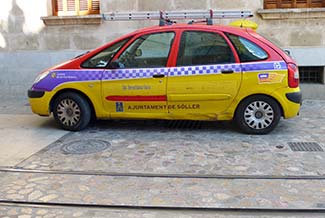 We don't know if this city-owned car's dents were caused by the tram, but we do think the driver was optimistic in parking alongside the tracks. (We like the car's livery, which makes it look like a children's toy version of a taxicab.)
---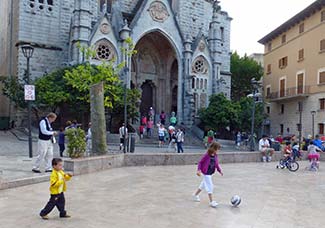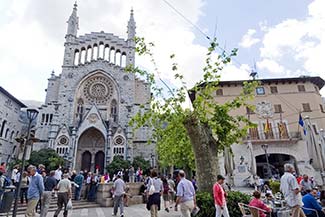 We had about an hour's free time before we had to catch our bus back to Palma, so we followed the tram to Sóller's cathedral square, which was only a couple of minutes from the railroad station. The square was filled with tourists, elderly café-sitters, and children with soccer balls and bikes.
---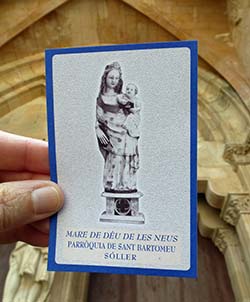 After we'd paid a visit and left a donation in the Cathedral, Cheryl picked up a religious pamphlet as a souvenir.
---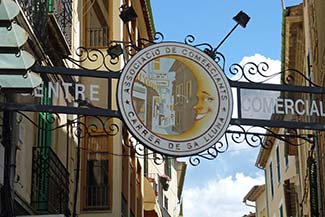 Next, we expored a street that was labeled "Commercial Center." (The sign, in Mallorquín, had been supplied by the local merchants' association.) Because it was a holiday, most shops were closed, but a few had stayed open for tourists.
---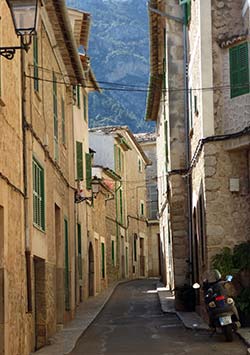 Since we were in a holiday mood, as opposed to a shopping frame of mind, we continued into the surrounding neighborhood, which was so quiet that the residents must have been sleeping, dead, or at the beach.

---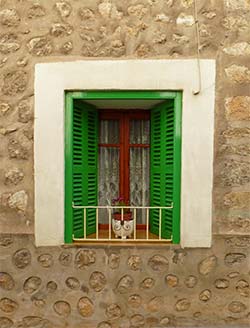 It appeared that not a creature was stirring, not even a mouse, inside this stone dwelling just beyond the town center.
---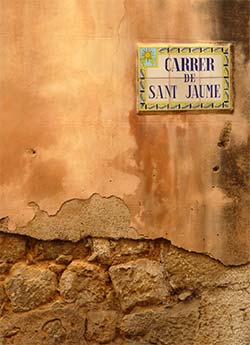 Except for the tile street sign in Catalan, this building reminded us of Venice, Italy with its crumbling stucco and streaky pastel tones.

---
---
---
---