Silver Spirit Cruise Photos
From: Silver Spirit Cruise Review
Palma de Mallorca (5)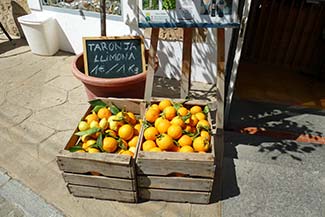 Back on the main road, shops were selling fresh oranges and lemons.
---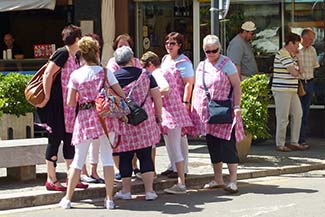 Half a dozen female tourists were dressed in matching jumpers that looked like tablecloths. (Maybe they were on their way to a picnic.)
---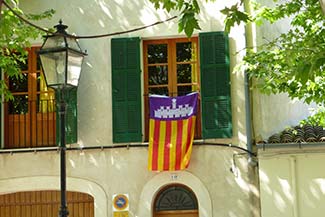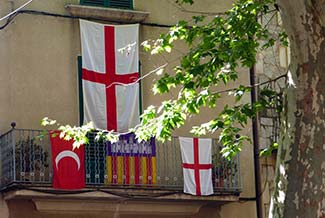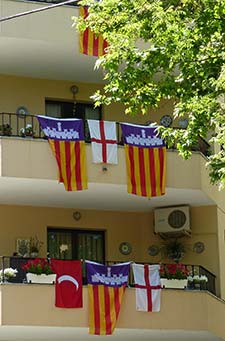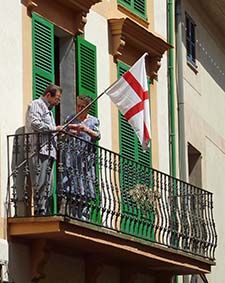 Many houses and apartments were decorated with flags, possibly for the holiday. (Or maybe the locals were supporting their football team.)
---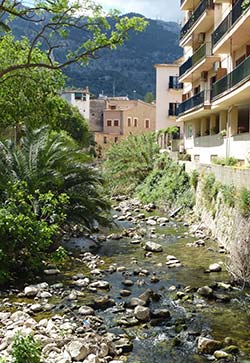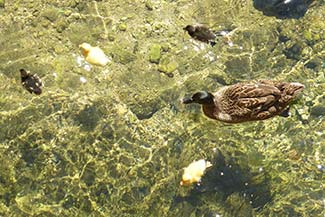 Just below the town center, we found a stream where a mother duck was teaching her ducklings how to swim.
---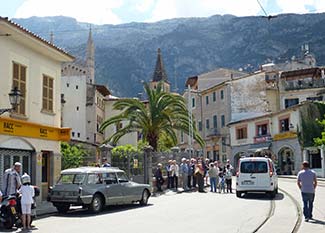 Unfortunately, our duck-watching was cut short by the clock, so we returned to the city center and rejoined our group for the walk to our coach and the return trip to Palma.
---
---
---
---