Silver Spirit Cruise Photos
From: Silver Spirit Cruise Review
Palma de Mallorca (6)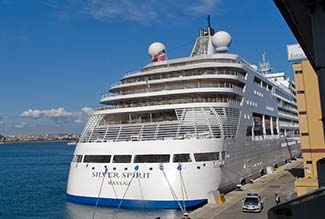 The tour bus dropped us off at Palma's cruise terminal, where we got this view of Silver Spirit from the walkway to the pier.
---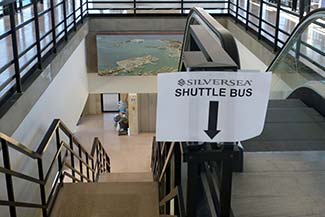 After lunch, we took Silversea's free shuttle bus to the city center.
---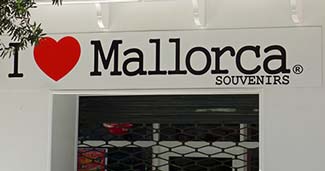 On this national holiday, few businesses were open. Even this souvenir shop was locked up tight for May Day.

---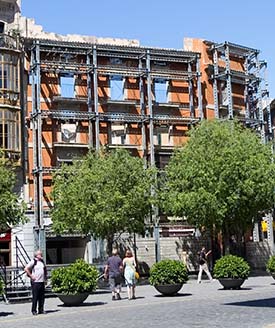 We were familiar with Palma's tourist sights (some of which we'd visited only a few months earlier), so we decided to spend the afternoon walking around the city center before returning to the ship on foot.
We're still wondering what to make of this building façade, which was supported by an elaborate network of scaffolds.
---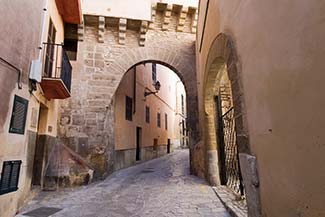 Our wide-angle lens made these buildings look as if they needed scaffolding, but they seemed sturdy enough in person.

---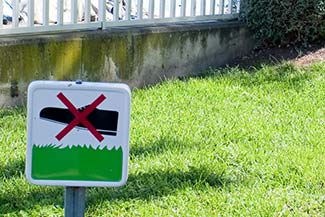 We were intrigued by this sign on a lawn in downtown Palma. Does it mean "Keep off the grass" or "No shoes on the grass"?
---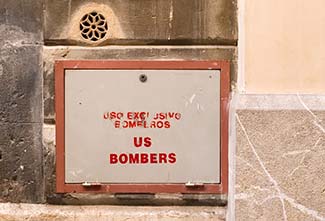 At first, we thought this "US BOMBERS" sighn was a protest against the Strategic Air Command. In reality, it means the equipment behind the hatch is exclusively for the use of bomberos (firefighters).
---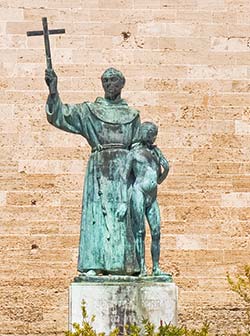 Californians will recognize the name of Junípero Serra ("Juniper Serra" in Catalan). The Franciscan friar who built a string of Roman Catholic missions in California was born on the island of Mallorca, and he's commemmorated by a statue in Palma.
---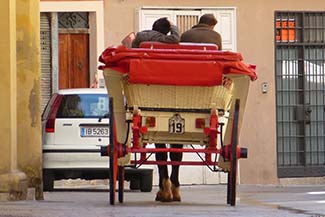 Traffic was light in downtown Palma during Silver Spirit's visit, so this horse and carriage had little competition from automobiles.
---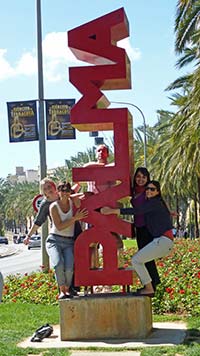 As we headed back toward the port, a group of tourists asked if we'd photograph them by the city's "Palma" sign.
---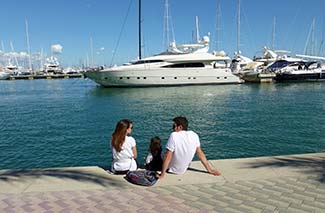 The walk back to the port took about 45 minutes. Along the way, we passed a family in the yacht marina and--not far away--a boat for sale with a British telephone number on the "For Sale" sign.
---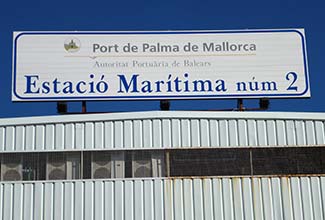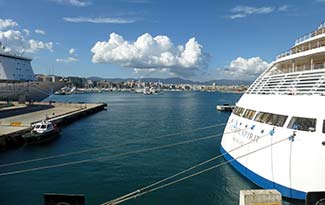 After stopping for an ice cream (prices for a cone in Palma are quite reasonable by U.S. or Italian standards), we returned to the Estació Marítima and Silver Spirit.
---
---
---