Silver Spirit Cruise Photos
From: Silver Spirit Cruise Review
Port Mahon (2)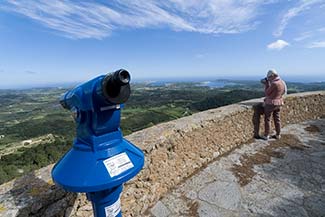 We'd booked a Silver Spirit shore excursion titled "Highlights of Menorca" that began with a visit to Monte Toro, the highest point on Menorca at 358 meters or 1,175 feet. From the scenic overlook, we could see nearby villages, the island's shoreline, and the sea beyond.
---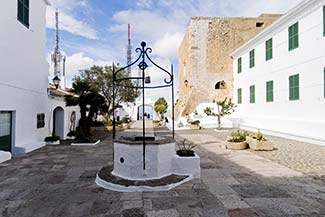 Views aren't Monte Toro's only drawing card: The summit buildings include a small convent, a restaurant, a religious gift shop, and--most important of all--the Sanctuary of the Virgin of The Bull, which was built in the late 1600s to house a statue of the Virgin Mary that (according to legend) has been venerated since the 13th Century.
---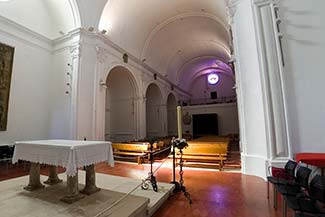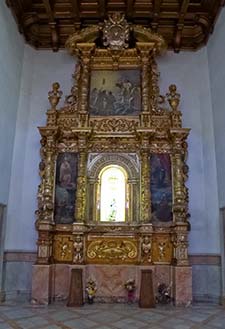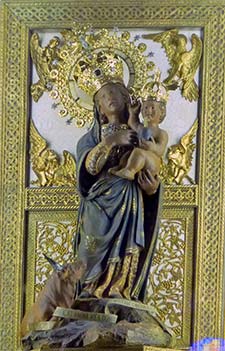 The faithful claim that, in the year 1287, a group of friars saw a light shining on the summit of Monte Toro. When they climbed the hill to investigate, they encountered an angry bull.
The friars flashed their crucifixes at the bull, calming the animal and inspiring a feat of taurine devotion: The bull led the friars to a grotto where they discovered a statue of the Virgin. Being suitably impressed (and being savvy enough to recognize a marketing opportunity), the friars built a church and monastery in honor of the miraculous discovery. La Verge del Toro has been attracting pilgrims and tourists ever since.
---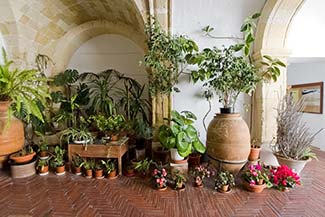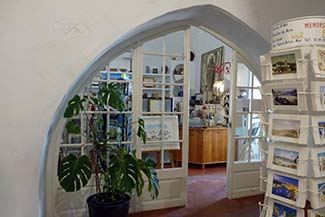 We paid our respects to the statue, admired the potted plants in the church foyer, then peeked into the religious souvenir shop next to the Sanctuary. (Contrary to what you might expect, the shop is tastefully done, and you'll probably find something worth buying from the nuns even if you don't believe in miracles on mountaintops.)
---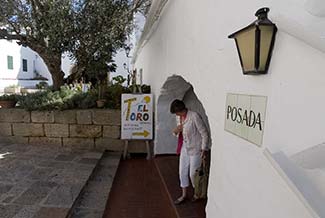 Monte Toro also has a small restaurant and snack bar with WCs. (You needn't buy anything in the posada to use the toilets, but you will be charged a small fee.)
Tip: When washing your hands in the lavatory, keep your water use to a minimum. All water must be hauled up the mountain by truck. (In an unfortunate oversight, the 13th Century friars who founded the sanctuary didn't ask the bull for directions to a spring.)
---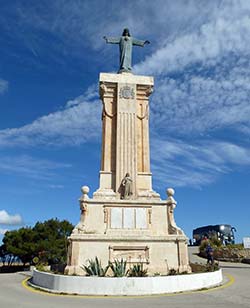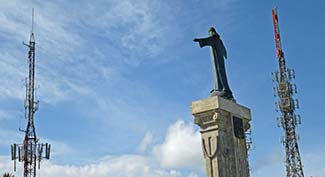 While waiting for our bus to depart, we grabbed pictures of a monument outside the sanctuary where Christ and a pair of antenna towers compete for the visitor's attention.

---
---
---
---