Silver Spirit Cruise Photos
From: Silver Spirit Cruise Review
Port Mahon (4)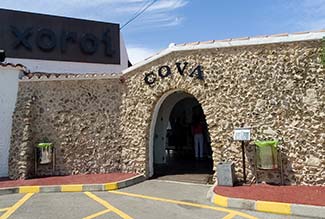 The final port of call during our half-day "Highlights of Menorca" tour was Cova d'en Xoroi, a former thief's lair that was converted into a bar and disco in the 1970s. Today, the cliffside caves are a tourist attraction by day and a club by night.
---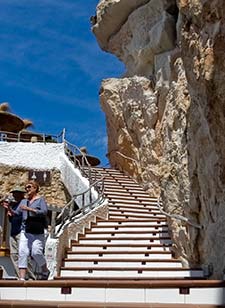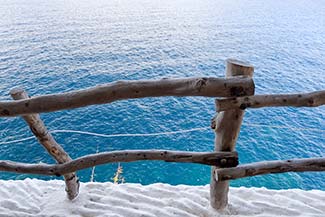 To reach the caves, we climbed 165 steps down a cliff face. (Note the railings of olive wood in the lower photo.) The staircase wasn't unusually steep, and it was in good repair.
---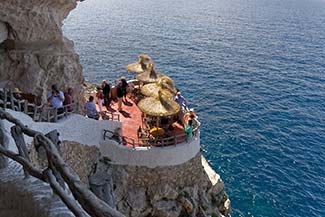 Several landings offered views and places to rest on the way down or up.

---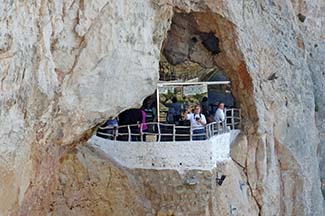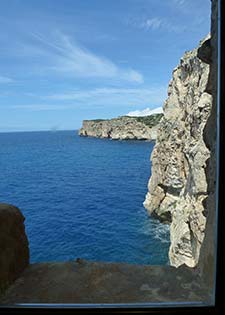 The views of the Menorcan coastline were spectacular from the stairs, the landings, and a window in the ladies' room (lower photo).
---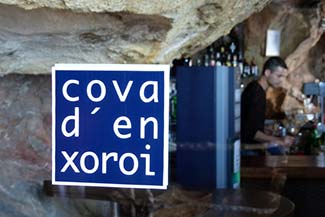 Upon reaching the caves (which were about 30 meters or 100 feet above the sea), we lined up at the bar to redeem the drink vouchers that we'd received with our tickets.

---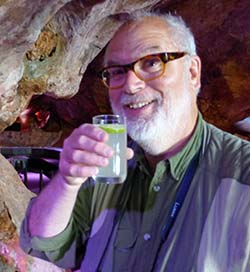 Cheryl ordered a Coke, while Durant opted for a Pomada, which is a local drink that consists of Xoriguer Menorcan gin and lemonade in a 1:3 ratio: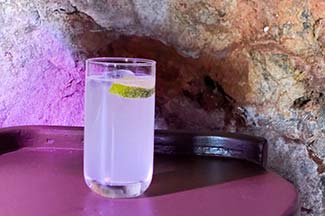 ---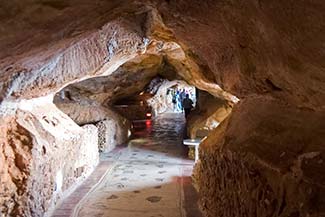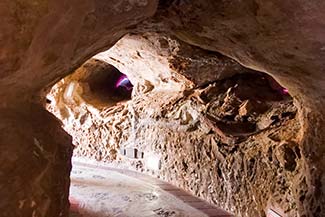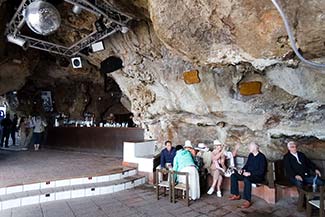 We enjoyed our drinks in the network of caves, which were equipped with chairs, tables, colored spotlights, and a large disco ball.
---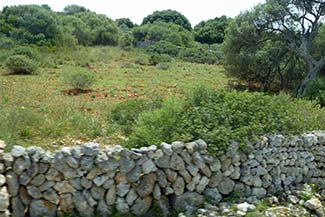 After downing our dregs, we climbed back up the 165 steps and returned to Port Mahon through the Menorcan countryside.
---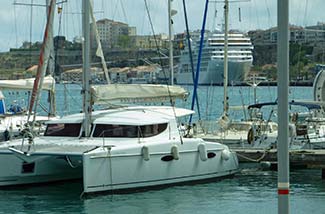 We entered Mahon from the west, and we could see Silver Spirit waiting for us as we approached the quay from a marina on the downtown waterfront.
---
---
---
---