Silver Spirit Cruise Photos
From: Silver Spirit Cruise Review
Port Mahon (6)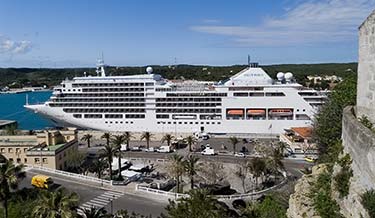 Having exhausted our search for human and canine life in Port Mahon, we left the public market and looked for photo opportunities. On a scenic overlook by the Mercat de Maó, we snapped this picture of Silver Spirit.
---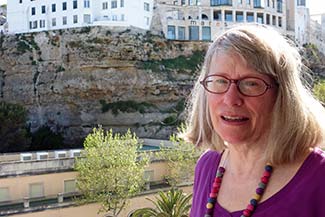 Durant needed a model for a human-interest photo, so Cheryl agreed (albeit reluctantly) to pose with Maó's cliffs as a backdrop.
---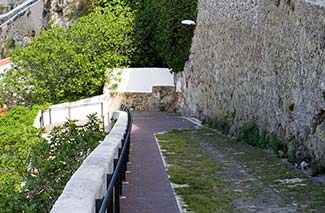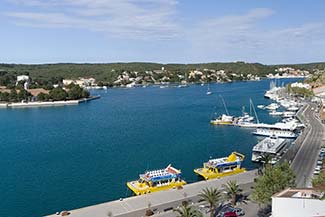 A walking path led downhill from the city's business district to the waterfront, with changing views of the harbor along the way.
---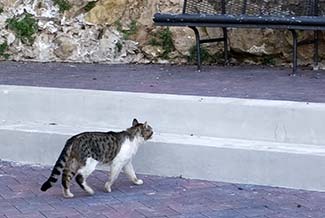 We even managed to snap a cat photo, just to show that our fondness for dogs doesn't mean we're prejudiced against the feline race.

---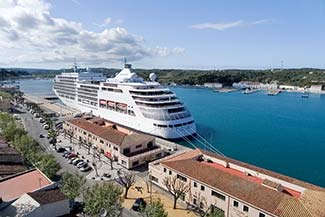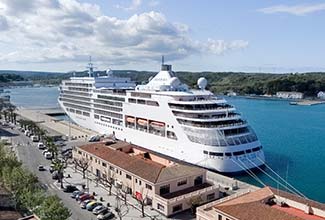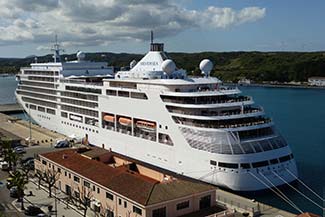 Being ship fanciers, we couldn't resist taking more Silver Spirit pictures as we continued downhill and closer to the pier.

---
---
---
---