Pastéis de Belém - Belém Tarts
Page 2
Continued from page 1
More photos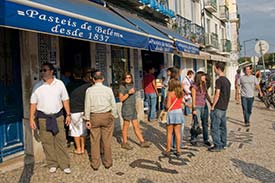 You'll often see a crowd outside the Pastéis de Belém shop, which attracts mobs of locals as well as tourists.
---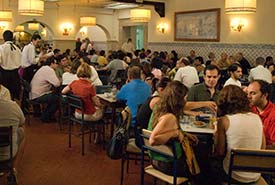 Inside, the tables are likely to be packed with hungry pastry aficionados. (If you can't find a seat, try one of the other dining rooms, which are scattered throughout the connecting storefronts.)
---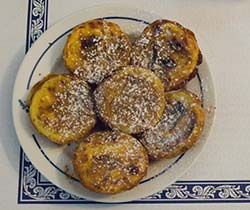 If you want to enjoy pastéis as the natives do, sprinkle the warm custard tarts with cinnamon and sugar.
---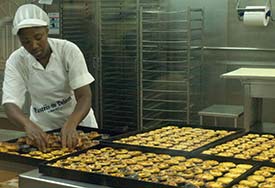 Don't miss a pilgrimage to the bakery on the premises, where you can observe workers unloading trays of tarts behind glass.
Back to: Pastéis de Belém - Introduction
---
---
---