---
Tax-Free Shopping
Page 3
Continued from page 2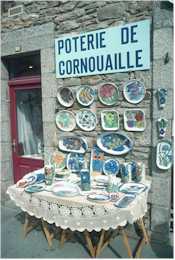 ABOVE: Buying pottery in France? Don't forget your VAT refund.
VAT refund services
Global Blue
The world's best-known VAT-refund company represents more than 270,000 stores in 37 countries. Its Web site lists the locations of Global Blue offices and their business hours.
Planet (formerly Premier Tax Free)
This company represents some 300,000 retailers in 55 countries.