Luther House (Lutherhaus Eisenach)
Page 3
Continued from page 2
More Lutherhaus photos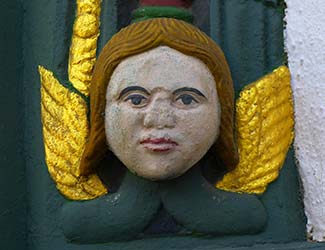 Before going inside the Lutherhaus, take a moment to admire the carvings on the house's façade.
---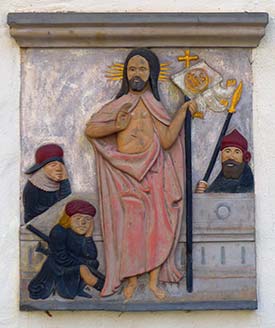 This nativity scene faces the Lutherplatz.
---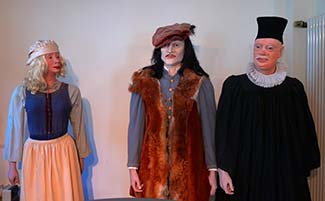 Exhibits inside the Lutherhaus include mannequins in late 16th and early 17th Century costume.
---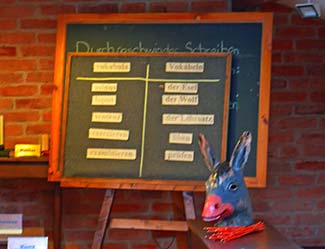 In the Luther-era schoolroom, a papier-mâché donkey's head plays the role of dunce cap.
---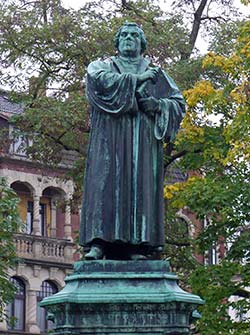 Eisenach's Luther-Denkmal, or Martin Luther Memorial, is a few blocks away from the Lutherhaus on the Karlsplatz. (As an adult, Luther spoke fondly of his teenage years in Eisenach and reportedly described the town as "meine Liebe Stadt" or "my dear city.")
Back to: Lutherhaus Eisenach - Introduction
---
---
---
---