University of Heidelberg Student Prison
Page 2
Continued from page 1
More Studentenkarzer photos

A sign in the Augustinergasse points to the student prison.
---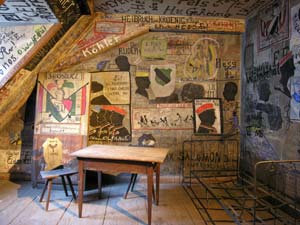 In this cell, you can see a desk and chair with an iron bedstead along the righthand wall.
---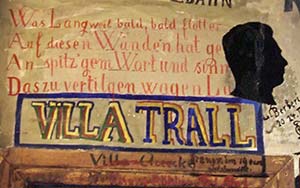 The Studentenkarzer's walls are covered with silhouettes, poems, and other graffiti left by student inmates.
---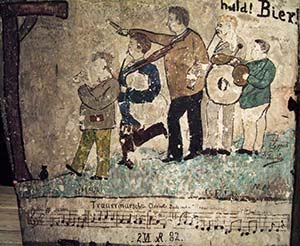 In the days before video karaoke, inmates at the University of Heidelberg's student prison relied on wall cartoons for singalong music.