Fichtelbergbahn Steam Railroad
Page 2
Continued from page 1
More photos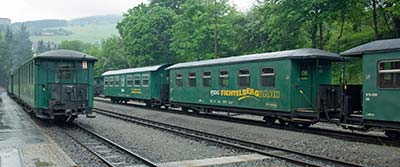 Passenger cars are parked on sidings at the Fichtelbergbahn's main depot in Kurort Oberwiesenthal, Germany.
---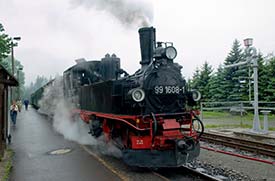 The five engines of the Fichtelbergbahn are the most powerful 750-mm narrow-gauge locomotives ever built, with a capacity of 600 horsepower each. The engines burn hard coal.
---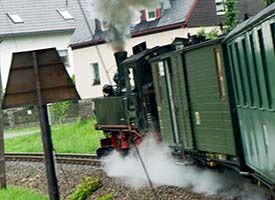 As the train puffs along a winding route with nine stations and six bridges (including the dramatic Hüttenbach mountain viaduct), you can take photos from the open platforms between the passenger cars.
---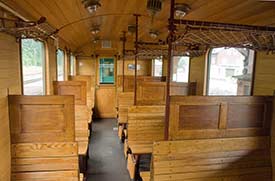 Don't expect much in the way of creature comforts--the Fichtelberg's carriages have wooden benches, which are fine for a journey that lasts about an hour.
---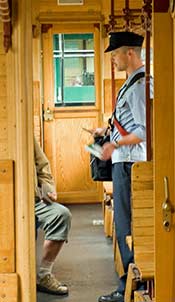 During the trip between Cranzahl and Kurort Oberwiesenthal (or vice versa), a friendly conductor will punch your tickets and answer questions about the train.
Next article: Fichtelberg Schwebebahn Cable Car
---
---
---