Terra Mineralia
Page 2
Continued from page 1
More photos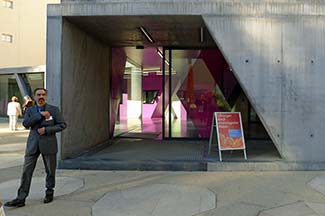 Terra Mineralia's modern entrance is in the courtyard of Schloss Freudenstein. Once you get past the ticket desk, you'll be inside the historic castle.
---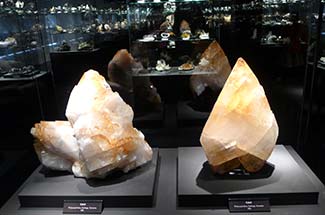 Behind these two calcite samples from the U.S.A., you can see other display cases in one of the beautifully lit Terra Mineralia exhibition rooms.
---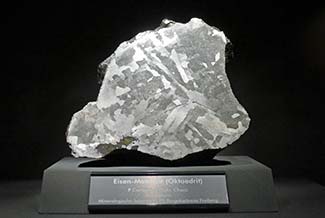 This iron meteorite was found in Argentina. It has been cut in half to reveal the distribution of the iron in the rock.
---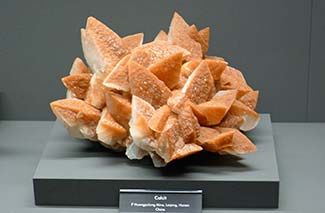 Calcite comes in a variety of shapes and forms. This sample is from Hunan Province, China.
---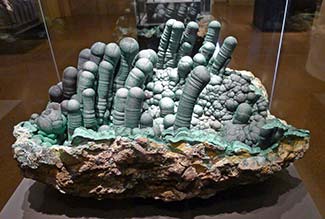 Some minerals invite awe, and others prompt titters.
---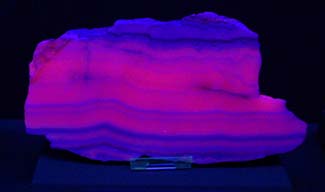 Magnano calcite (above) and willemite (below) glow when exposed to ultraviolet light.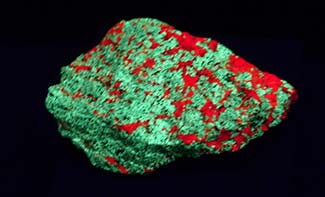 ---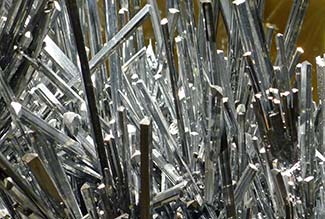 These crystals are mineral versions of Pick-up Sticks.
Back to: Terra Mineralia Museum
---
---
---
---