Intercity-Express Photos
From: Germany's ICE Trains
By Durant Imboden
---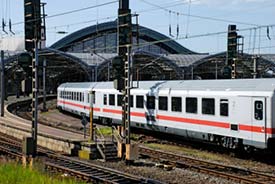 An ICE train of the German Federal Railways leaves Cologne's Hauptbahnhof.
---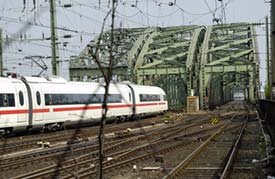 Another Intercity-Express prepares to cross the Hohenzollern railroad and pedestrian bridge in Cologne.
---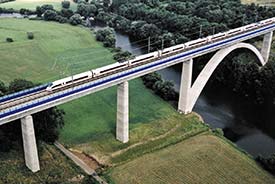 A multi-unit ICE 3 train crosses the Lahntal Bridge north of Frankfurt am Main.
---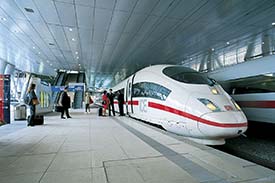 An ICE 3 train delivers passengers to the terminals at Frankfurt International Airport.
---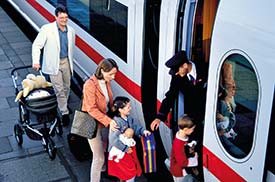 A family boards an ICE train with help from a conductor.
---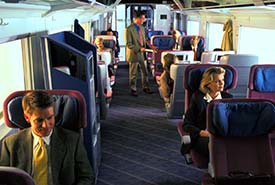 In first class, open coaches have 1 + 2 seating.
---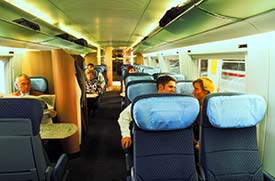 Second-class seating is 2 + 2. Note the coat closet on the left side of the aisle.
---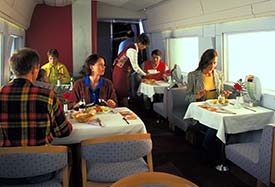 Some ICE trains have BordRestaurants, while others offer more casual BordBistros. You can also drink, snack, or (in first class) have a meal served at your seat.
Top photo copyright © Michael Schiffhorst.
Second photo copyright © Klaus Meindl.
Other photos copyright © Eurail Group.