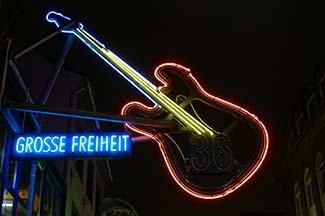 Our tour began on the Grosse Freiheit, Hamburg's most famous pop-music street.
---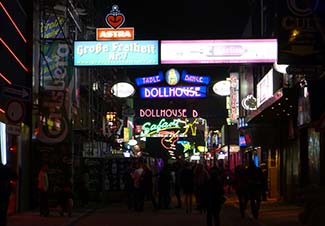 More than 50 years after the Beatles played at clubs on the Grosse Freiheit and Reeperbahn, the area is still popular with local and visiting music fans. (It's also safer than most tourists think.)
---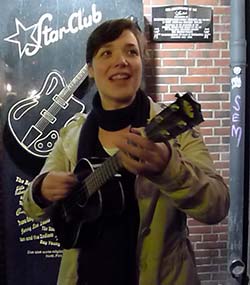 In this photo, Stefanie Hempel sings in front of a plaque that honors the Star Club, a former Beatles venue that was destroyed by fire in 1987.
---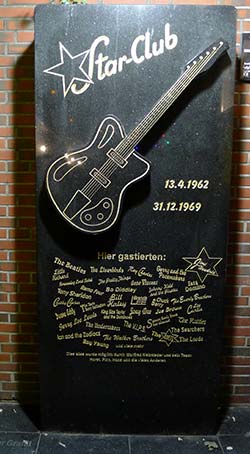 Here's the plaque minus Stefanie.
---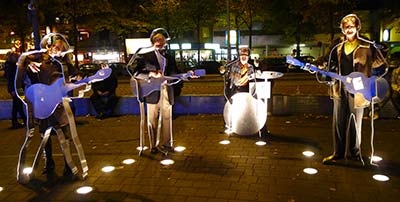 After visits to many Beatles sites, with plenty of historical anecdotes and songs, our tour ended at the Beatles monument in Beatles Platz.
---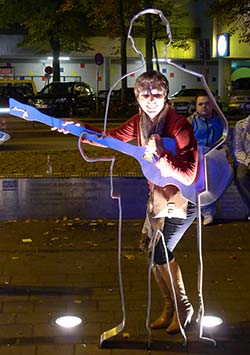 The diehard Beatles fans in our group couldn't resist posting in cookie-cutter statues of the famous Liverpudlians.