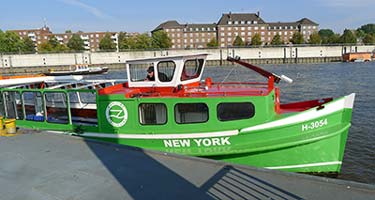 A Maritime Circle Line "hop on, hop off" shuttle boat visits the Ballinstadt Emigration Museum landing.
---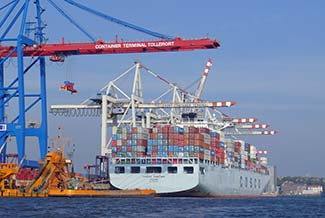 A huge containership is loaded at the Tollerort freight terminal.
---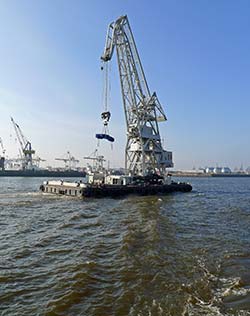 A floating crane cruises down the Elbe.
---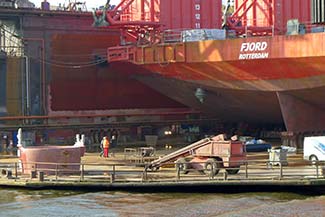 Shipyard workers are dwarfed by a massive ship's hull.

---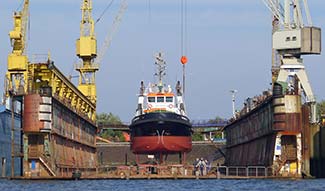 A smaller vessel appears to levitate inside a dry dock.
---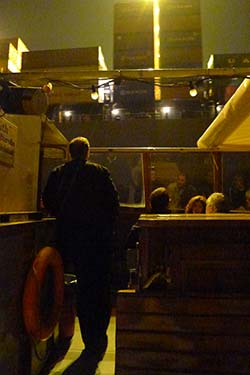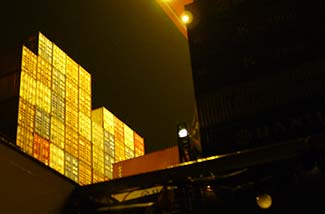 These two photos were taken during a nighttime harbor tour aboard the vintage boat Kapitän Prüsse.
---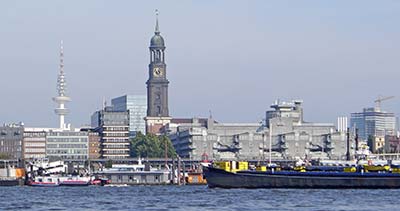 Downtown Hamburg, as seen from a harbor ferry during the day. (The city has few skyscrapers, so the Fernsehturm or TV tower and one of Hamburg's signature church towers rise high above the surrounding buildings.)
---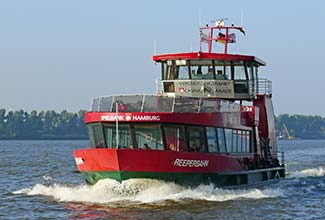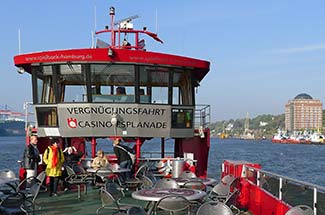 HADAG's harbor ferries are the best sightseeing value on the water.
---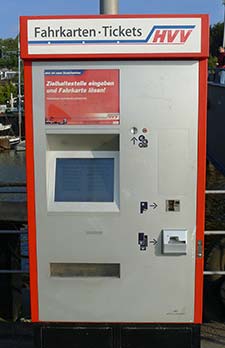 You can ride the HADAG harbor ferries with a standard HVV ticket. (This easy-to-use ticket machine is at the Altona-Fischmarkt landing, shown below: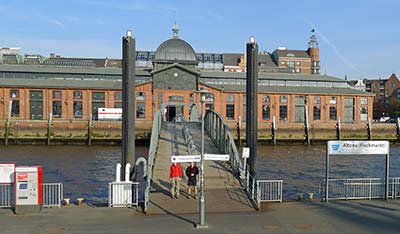 ---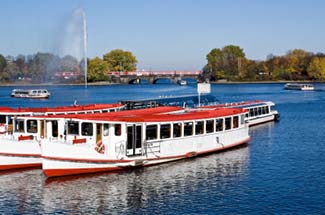 When you've had your fill of salt water, head for the Inner and Outer Alster, where "hop on, hop off" boats offer tours of the lakes and connecting waterways.