If you're going to direct a chorus of "Ein Prosit der Gemütlichkeit" from a tabletop, wear bright clothing so you'll be seen.
---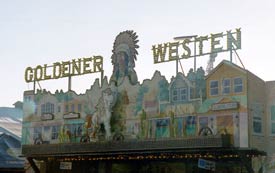 19th Century author Karl May inspired Germany's longstanding infatuation with the American Wild West, which inspired the decor at this Oktoberfest beer hall.
---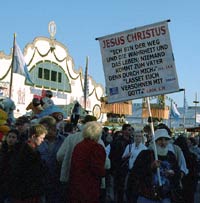 An evangelist preaches a Christian message to besotted souls.
---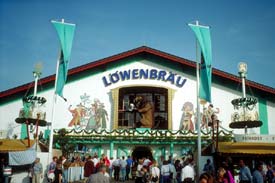 The L÷wenbräu tent is popular with American visitors.
---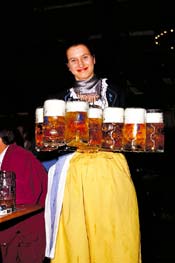 Tip the waitress, and she'll remember you when it's time for a refill.
---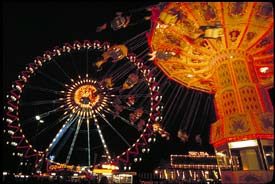 Beer drinking and carnival rides can be a toxic combination, so stand clear unless you're holding an umbrella.