La Conciergerie
Page 2
Continued from page 1
More photos of the Conciergerie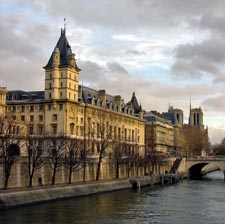 The Conciergerie is in the Palais de Justice on the Ile de la Cité, where it can be seen from the Right Bank of the Seine.
---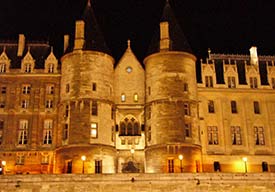 This picture was taken at night from a Seine sightseeing boat.
---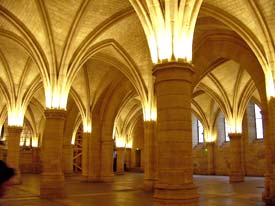 The Salles des Gardes, or Guardroom, dates back to the early 14th Century.
---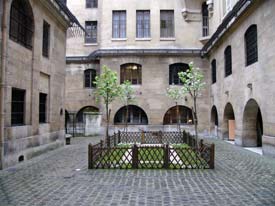 During the French Revolution, female prisoners exercised in the Women's Courtyard while awaiting trial (and, in many cases, execution).
---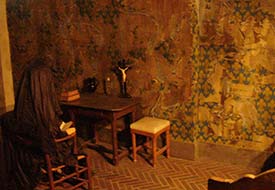 Marie-Antoinette's dimly-lit cell has been decorated to resemble what it might have looked like during her two months of imprisonment in 1793.
Back to: La Conciergerie - Introduction
---
---
---