---

---
Canal St-Martin Cruise Photos - 4
From: St. Martin Canal Cruises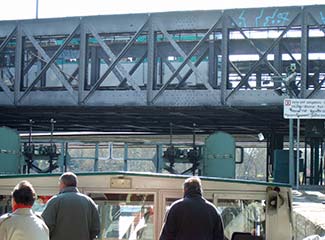 The boat emerges from the tunnel just below the Place de la Bastille, where it passes under a bridge of the Paris Métro.
---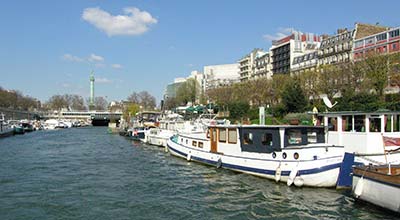 The boat continues to its final destination, the Port de Plaisance Paris-Arsenal, a marina between the Place de la Bastille and the Seine. (In the photo above, which was taken from the back of le Canotier, you can see the tunnel opening and--above it--the Bastille column.)
---
---
---

---
---
| Europe for Visitors - Home |
| Contact information, disclosures, audience |
| Privacy, cookies |

Copyright © 1996-2017 Durant and Cheryl Imboden. All rights reserved.