---

When will Paris reopen to tourists?
---
Directions to Port de Grenelle, Paris
From: Paris River Cruise Ports
Page 2
Continued from page 1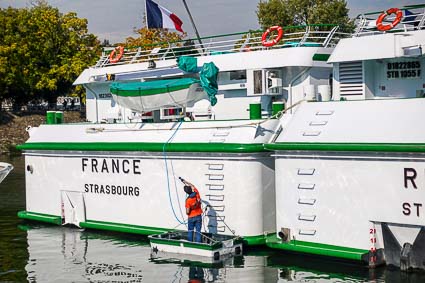 ABOVE: A CroisiEurope sailor washes his ship at the Port de Grenelle.
The following directions are from the RER Line C station at Champs de Mars - Tour Eiffel, which is on the west side of the Eiffel Tower. (The Bir-Hakeim stop of Métro Line 6 is just around the corner.)
Note: If you're walking to the port from a hotel near the Eiffel Tower, we suggest heading directly for the Boulevard de Grenelle and the Seine. As you approach the Pont de Bir-Hakeim bridge, you can follow our directions from step 3 below.
---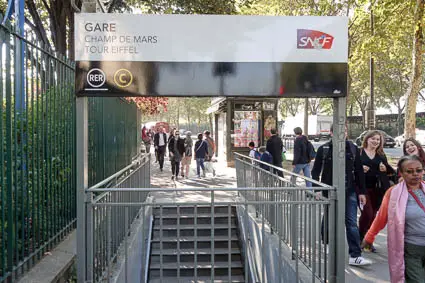 1. Take RER Line C to Champ de Mars - Tour Eiffel and exit to the street.
---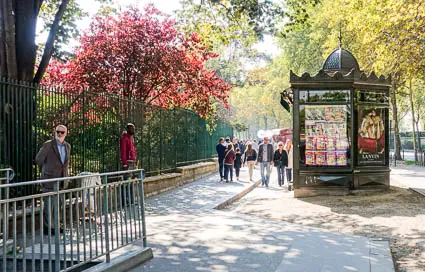 2. Walk along the sidewalk away from the Eiffel Tower. (Use the kiosk as a landmark.)

---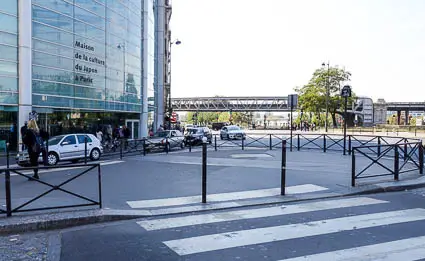 3. At the next corner (Boulevard de Grenelle), you'll see a glass building named "Maison du Japon à Paris." Follow the zebra markings across the street.
---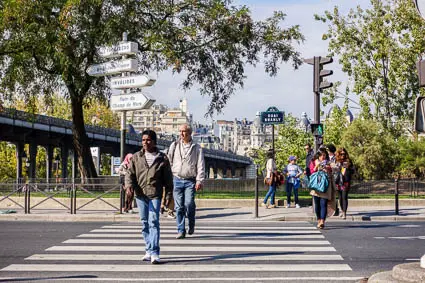 4. Cross the street again, this time toward the river and the Quai Branly: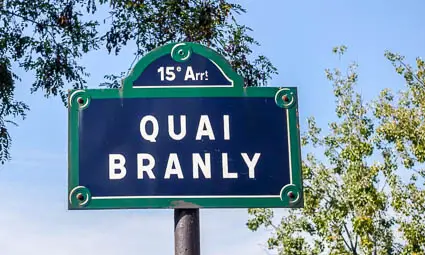 ---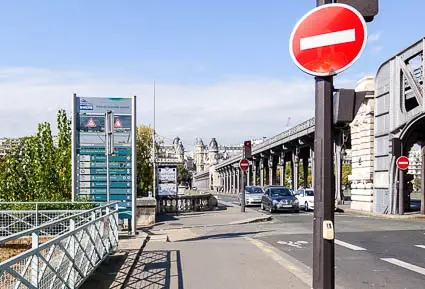 5. After you've crossed the street, follow the sidewalk next to the bridge until you reach the port sign (left side of photo).
---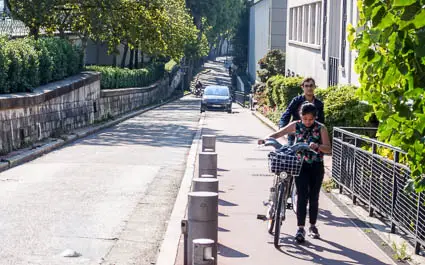 6. Next to the port sign, a ramp for cars and pedestrians leads down to the Seine. Follow it downhill and continue straight ahead along the waterfront.
---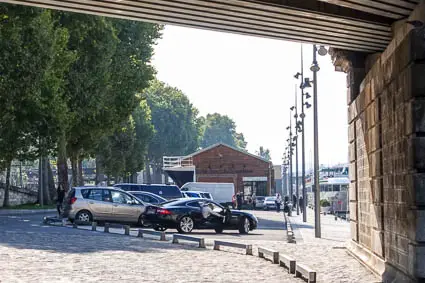 7. Soon, you'll reach a marina building and a quay with river vessels (including yours). This is the Port de Grenelle: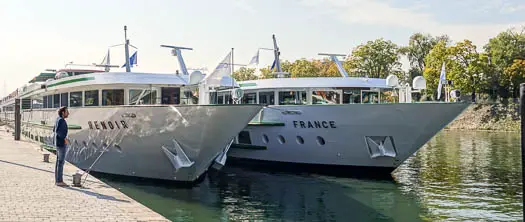 Next page: Directions to Port de Javel Bas
---
---
---

---
---

| Europe for Visitors - Home |
| Contact information, disclosures, audience |
| Privacy, cookies |

Copyright © 1996-2020 Durant and Cheryl Imboden. All rights reserved.