Buses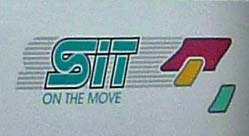 SIT Bus Shuttle operates on the same route that Terravision does. If the Terravision queue is long, head for the SIT coach and buy a ticket from the driver. (Terravision's buses run slightly more often than SIT's do, but if a SIT coach is waiting and you haven't prebooked with Terravision, riding SIT to or from Termini Station will help you avoid the crowd.)
Shuttles
Viator, our booking partner for transfers and sightseeing tours, offers airport to hotel transfers by van and hotel to airport transfers by van, with payment in a choice of currencies.
You can also prebook private arrival transfers and private departure transfers.
Taxis
By law, taxis charge a flat rate of €30 for the trip between Ciampino Airport and central Rome within the Aurelian Wall.
For fixed fares to other locations, click here.
These fares apply to travel in either direction.