La Chaux-de-Fonds Restaurants
From: La Chaux-de-Fonds, Switzerland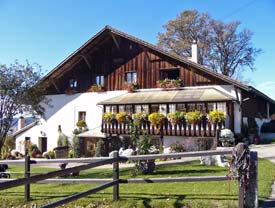 Restaurants
La Chaux-de-Fonds is well-supplied with restaurants and cafés. I can personally recommend a restaurant on the city's outskirts:

The Auberge de Mont-Cornu occupies a 17th Century farmhouse on a hill above town, with horses in the neighboring pasture and plenty of room for your dog to run around while you enjoy fondue, Rösti with ham, or other traditional Swiss dishes. You can dine in the chalet year-round or at outdoor tables in the warm months. For reservations, phone +41 (0) 32 968 76 00 (or ask your your hotel concierge to make the call if you don't speak French).
For more restaurant listings in French, visit TripAdvisor's La Chaux-de-Fonds Restaurants page.
Next page: Photos
---
---
---
---