Photo Gallery:
Riffelalp Resort
Zermatt, Switzerland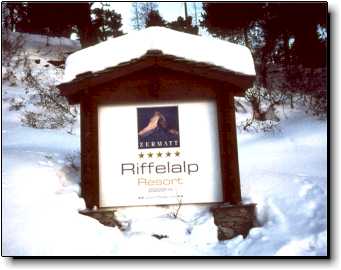 Riffelalp Resort: As you leave the Riffelalp station of the Gornergrat Bahn, you'll see a wooden sign for the Riffelalp Resort.
Also see: Index of Zermatt and Riffelalp articles and photo galleries.
Photo copyright © Durant Imboden, Europe for Visitors.
Used by permission. All rights reserved.