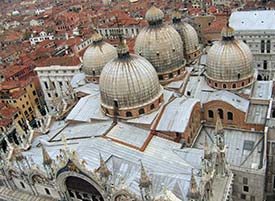 David Pedre took this photo from the Campanile di San Marco, which overlooks the Basilica and St. Mark's Square. The picture shows the Basilica's façade (at bottom) and its five domes.
---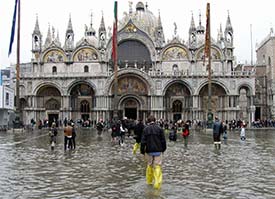 From fall through spring, occasional flood tides or acqua alta can make the Piazza in front of the Basilica look like a wading pool. (Recently, the square's pavement was raised--not for the first time--to minimize the problem.)
---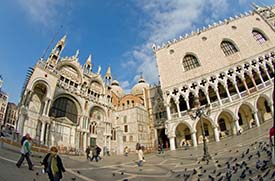 This fisheye view of the Basilica and the Doge's Palace (right) shows a drier Piazza and a flock of pigeons.
---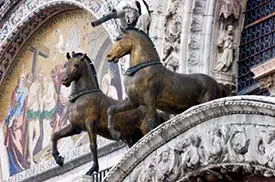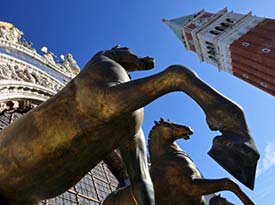 These two photos (top by Luke Daniek, bottom by Gijs van Ouwerkerk) show two of the four Horses of St. Mark, a.k.a. the Quadriga.
The horses on the Basilica's façade are replicas of the original quadriga, which is now exhibited inside the church. The gilded bronze horses are believed to be at least 1,700 years old; they were brought to Venice in 1204 during the Crusades.
---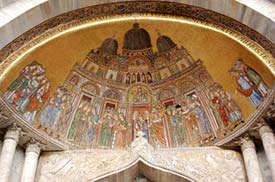 Amanda Lewis took this photo of a Byzantine mosaic.
---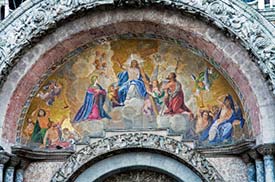 This detail of a mosaic above one of the Basilica's doorways was photographed by D.N. Davis.