As you approach Chioggia by boat, you'll encounter shellfish farms and fishing cabins in the shallow waters of the Venetian Lagoon.
---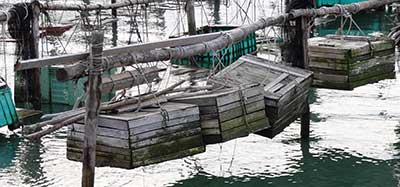 Boxes for growing crabs are arranged in long rows, with the catch being collected in small boats.
---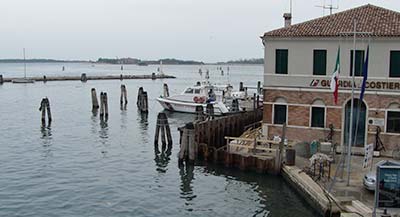 In Chioggia, the Coast Guard station faces the Venetian Lagoon, not the Adriatic Sea.
Chioggia and its citizenry have a long maritime tradition, and it's said that many of Venice's vaporetto pilots are from Chioggia.
---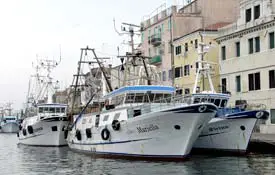 Fishing boats are moored in the port of Chioggia and along the city's waterfront. If you're looking to get into the commercial fishing business, you might get lucky: During our visit, a boat was for sale.
---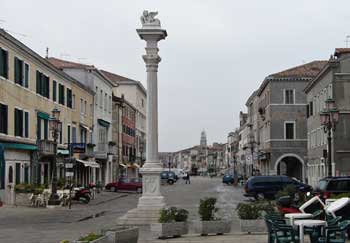 As you head into town, you'll reach the Piazzetta Vigo with its "Winged Cat of St. Mark" column, shopping arcades, and cafés. (The lion atop the column symbolizes Chioggia's political and economic ties with Venice.)
---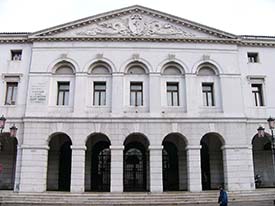 The elegant Palazzo Comunale, or city hall, evokes memories of a time when Chiogga was the largest fishing port on the Adriatic.
---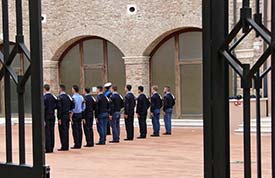 As you leave the main street and its squares, you'll catch glimpses of everyday life in Chioggia.
---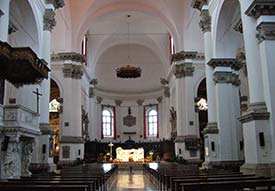 The Cathedral of Santa Maria Assunta was consecrated in 1110. After the original church burned down in 1623, the current building was constructed over a period of several decades.
---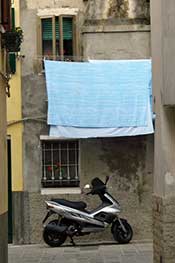 Why waste money on a clothes dryer when a motorscooter is more fun?
---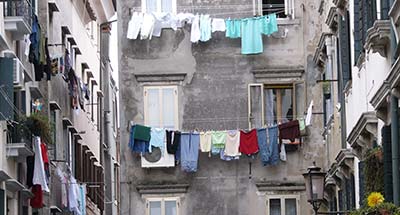 On laundry day in Chioggia, your wet clothes will never be lonely.
---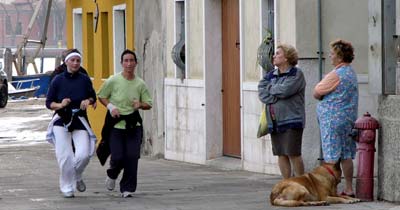 While your clothes are drying, you can run rings around the older generation.
---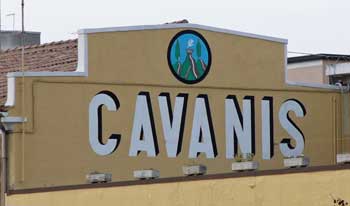 The Istituto Cavanis (a.ka. the Congregation of the Schools of Charity) is a religious and charitable foundation named after two brothers, Marco and Antonio Cavanis, who founded the first free school in Chioggia more than 200 years ago.
For more pictures of Chioggia, see the Chioggia section of our La Bella Vita barge-cruise review at Europeforcruisers.com.