Hotel Ai Due Fanali
Page 4
Continued from page 3
More photos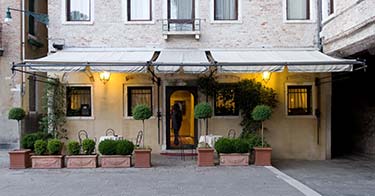 The entrance of the Hotel Ai Due Fanali has several covered tables under its awning. These tables are handy if you're connecting to the Internet with the city's public Wi-Fi Network. (I saw one lady guest with a laptop enjoying alfresco computing during my stay.)
---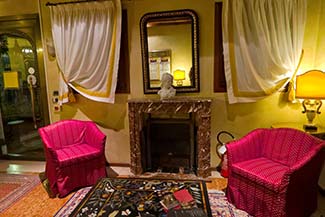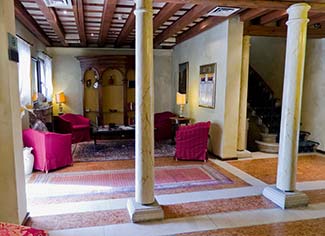 The hotel's lobby has comfortable seating and a thoroughly Venetian atmosphere. A staircase and elevator lead to the guest rooms and breakfast room.
---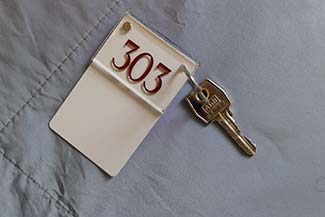 The reception desk is open from approximately 7:30 a.m. to 10:30 p.m. During the night hours, you can open the hotel's front door by holding the fob of your room key against an electronic reader. And if you have a problem at night that requires a human being's attention,you can get help from the concierge at the Ca' Nigra Lagoon Resort just across the square. (Ca' Nigra and the Ai Due Fanali are owned by same management.)
---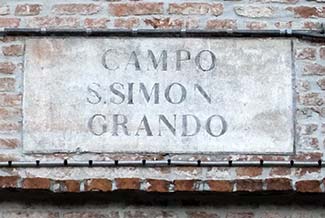 In Venice, street signs are often written in Venetian dialect. This sign near the Hotel Ai Due Fanali identifies the square as "Campo San Simon Grando," which is a different spelling from the Italian "Campo San Simeon Grande" that you're likely to see on your map.
Next page: Directions from the Venice railroad station
---