Lanterna Magica
from: Fisheye Venice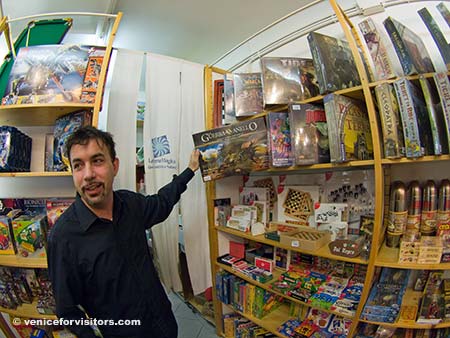 ---
Archived page
As of 2009, Laterna Magica is no longer at the location described, and it appears to be out of business.
---
Lanterna Magica recently celebrated its 10th anniversary as a shop devoted to toys, models, crafts, and games. The shop is on the Calle delle Bande in Castello, between I Tre Mercanti and Ratti.
The store's co-owners, Marco Maggi and Francesco Nepitello (shown above), moonlight as designers of internationally popular board games such as War of the Rings, Age of Conan, and Marvel Heroes.
---
---
---
---