---
Venice Laundromats
Page 4
Continued from page 3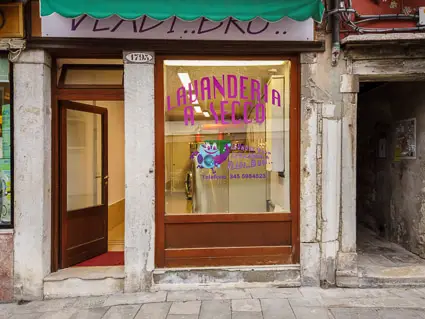 ABOVE: Vladi Bru is on the left side of the Via Garibaldi as you head inland from the Venice waterfront. It's just before the Coop supermarket.
Vladi Bru
Lavanderia Vladi Bru is on the Via Garibaldi, a wide neighborhood shopping street that angles inland from the Riva dei Sette Martiri east of the Arsenale vaporetto station.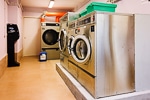 The landromat is open daily. While it has only a handful of washing machines and dryers, two of the washers will take huge 24-Kg loads. Instructions are in Italian and English.
Reaching Vladi Bru is easy: Just walk inland on the Via Garibaldi from Venice's waterfront promenade. Look for the laundromat on your left after a minute or two. (If you pass the Coop supermarket, you've gone too far.)
Back to: Venice Laundromats - Introduction
---
---
---

| Europe for Visitors - Home |
| Contact information, disclosures, audience |

Copyright © 1996-2019 Durant and Cheryl Imboden. All rights reserved.