Rothenburg Photos
From: Rothenburg ob der Tauber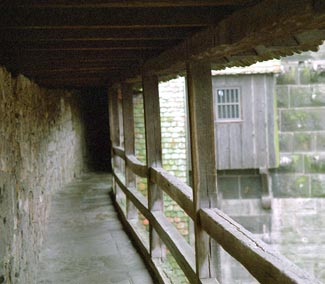 This passage runs along the western wall of Rothenburg ob der Tauber. The railings will keep you from falling off, but watch your head in doorways and sections with low overhangs.
---
---
---
"Best of the Web"
- Forbes and The Washington Post
---
Advertisement:
---

Need a hotel in Germany?
Booking.com offers guaranteed lowest available rates at more than 33,000 hotels, guesthouses, and hostels throughout Germany.

Search for hotels, or pick a city