Europe > Cruises > European Cruise Guide > Cruise lines > Crystal (ocean)
Crystal Cruises
From: European Cruise Guide
---
---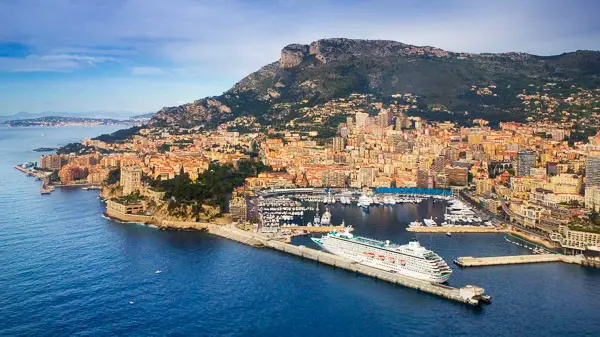 ABOVE: Crystal Symphony in Monaco.
---
June, 2022 update:

The parent company of Crystal Cruises declared bankruptcy in January, and the line's two ships were seized by creditors. The ships and the "Crystal Cruises" name were subsequently acquired by the A&K Travel Group in June. Following refurbishment of Crystal Serenity and Crystal Symphony, the line is espected to resume ocean-cruising operations under new management in 2023.
---
Crystal Cruises fits into the "large-ship luxury line" niche, although the largest of the line's vessels are considerably smaller than the megaships of today's mass-market and premium cruise lines. (Crystal Serenity holds 1,070 passengers, while Crystal Symphony carries 922.)
Besides the two large ships, Crystal operates a 62-passenger "yacht," Crystal Espirit, and a polar-class megayacht named Crystal Endeavor.
The line consistently ranks high in Travel + Leisure and Condé Nast Traveler reader polls, and in Douglas Ward's Berlitz Complete Guide to Cruising and Cruise Ships.
The company has also operates a Crystal River Cruises line with itineraries on the Rhine, Main, Moselle, and Danube.
Cruise line's Web site:
---
---
Photos copyright © Crystal Cruises.