Bleicheli 'Stadtlounge'
St. Gallen, Switzerland
Page 2
Continued from page 1
More photos: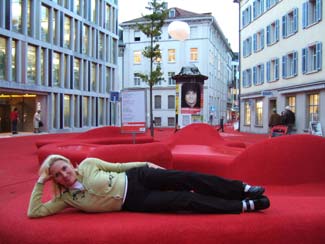 ABOVE: A fetching Fräulein tests the Stadtlounge's public furniture.
The Stadtlounge's red surfacing flows over benches, tables, and art objects throughout the Bleicheli. (A playground-style surface is used in pedestrian areas, while car routes are paved in bright red asphalt.)
---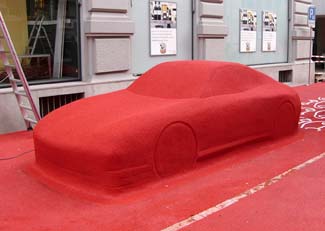 In Switzerland, illegal parking can lead to unpleasant surprises.
---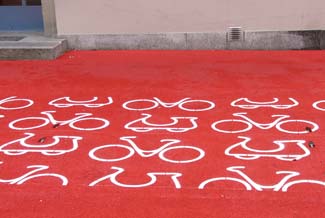 Stencilled symbols identify a bike lane in the Bleicheli.
---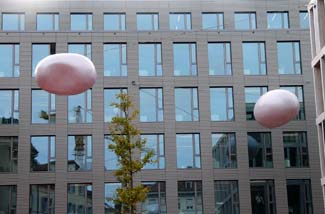 During the day, the Stadtlounge's lighting fixtures resemble UFOs, subcompact blimps, or giant jellybeans.
---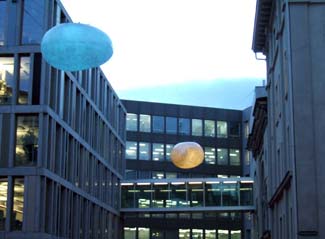 As evening approaches, the orbs begin to glow.
---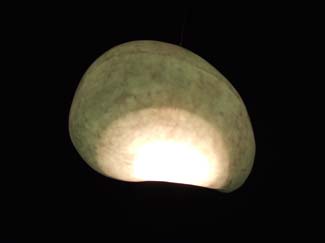 The illuminated orbs aren't uniform in color, but have mottled surfaces that make a viewer think of planetoids.
Back to: Bleicheli 'Stadtlounge'
---
---
---