Photos
From: Garmisch-Partenkirchen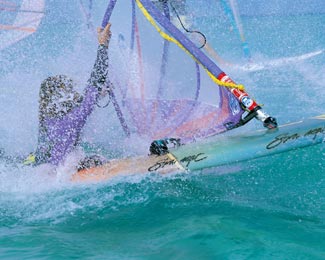 Sports and recreation
You can windsurf in Garmisch-Partenkirchen, or--if you're adventurous--you can drive 30 km (19 miles) to the Walchensee for winds that reach 40 km/h or 25 mph on a good day.
---
---
---
"Best of the Web"
- Forbes and The Washington Post
---
Advertisement:
---

Need a hotel in Germany?
Booking.com offers guaranteed lowest available rates at more than 33,000 hotels, guesthouses, and hostels throughout Germany.

Search for hotels, or pick a city