Lübeck Photos
From: Lübeck, Germany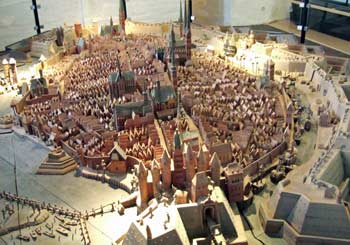 Holstentor
The Holstentor Museum emphasizes Lübeck's role as a seafaring and trading city during the heyday of the Hanseatic League. In the model above, you can see that Lübeck looked much the same in 1650 as it does today (though the fortified walls are long gone).
---
---
---
---
---
"Best of the Web"
- Forbes and The Washington Post
---
Advertisement:
---

Need a hotel in Germany?
Booking.com offers guaranteed lowest available rates at more than 33,000 hotels, guesthouses, and hostels throughout Germany.

Search for hotels, or pick a city