Sample Fisheye Photos
From: Olympus 8mm Fisheye Lens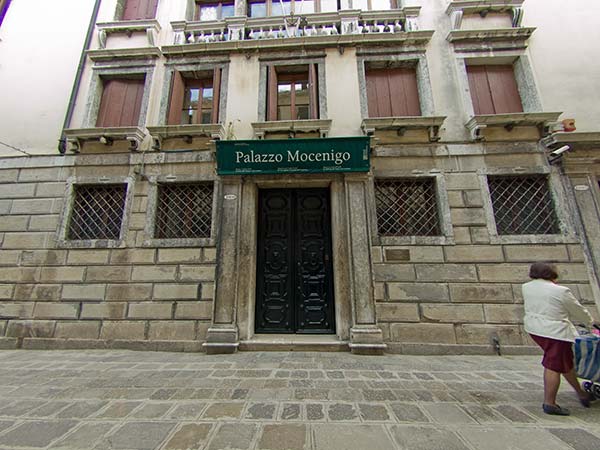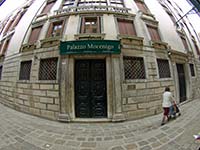 My photo of the Palazzo Mocenigo may be pedestrian, but sometimes a picture is needed simply to convey information (such as what a museum looks like, so visitors can find it).
By necessity, the original fisheye image was taken from such a close distance that distortion was extreme, as you can see from the inset photo. A quick-and-dirty "defishing" with PTLens made the picture less jarring.
Note: When I use this photo editorially, I'll crop it first.
---
---