La Bella Vita Barge Cruise Photos
From: La Bella Vita Barge Cruise Review
Day 3: Alberoni to Chioggia

When we got up on Tuesday morning, La Bella Vita was already underway. The barge cruised past Pellestrina, a fishing and boat-building town along the narrow sandbar between the Adriatic Sea and the Venetian Lagoon.
---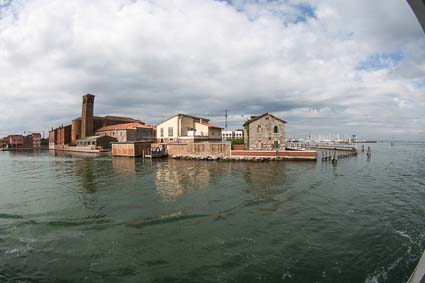 We tied up just to the south of Pellestrina's town center.
---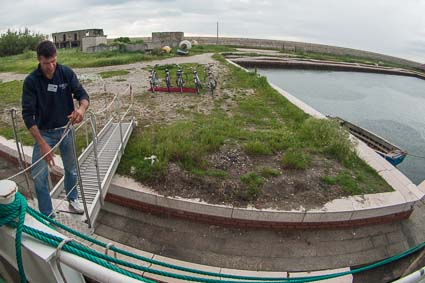 In this photo, Roger Pagnin--La Bella Vita's engineer--is placing rope railings on the barge's aluminum gangway.
---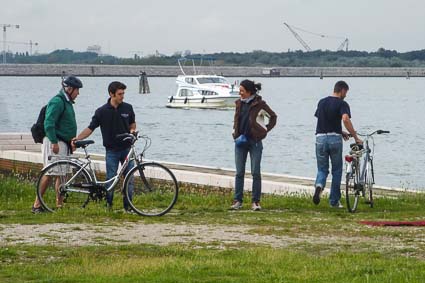 We moored near Pellestrina just long enough for a bike ride into town before breakfast, and for taking a picture of La Bella Vita's bridge: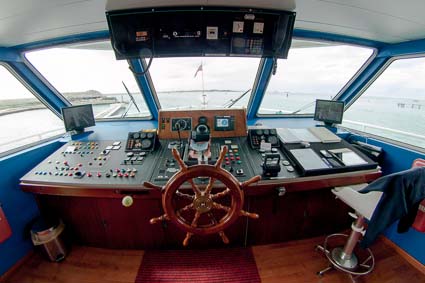 ---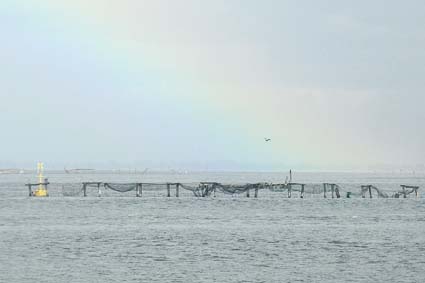 As we left Pellestrina, we saw a rainbow. (In this photo, Venice is out of sight behind the fishnets and the flying seagull.)
---
The channel was filled with ships, excursion boats, fishing vessels, and even a vaporetto on its way from Chioggia to Venice: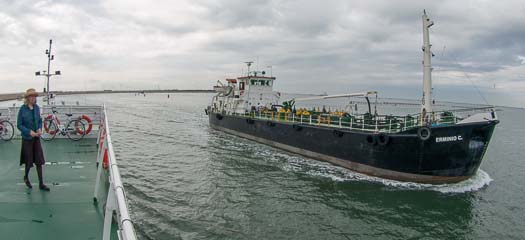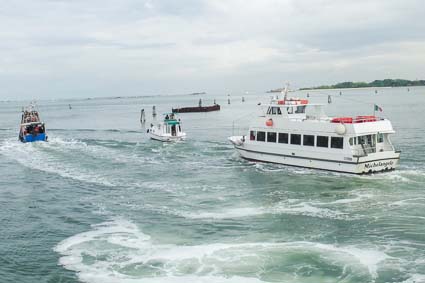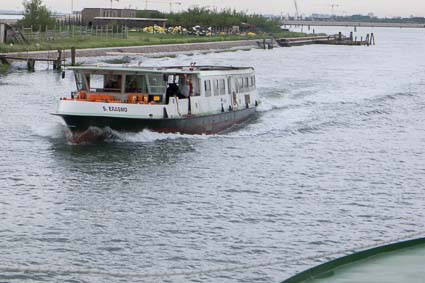 ---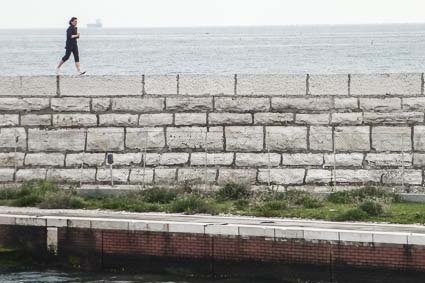 The isthmus became narrower as we cruised south. Here, you can see a woman getting her morning exercise on the seawall between the Adriatic (background) and the Lagoon (foreground), with a containership visible in the distance.
---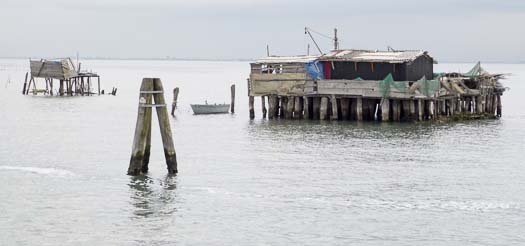 La Bella Vita passed dozens of fishing and clamming huts on the short voyage between Pellestrina and Chioggia.
---
A small ship was at our pier in Chioggia, but its captain moved it out of the way, and we were moored at our berth a few minutes later: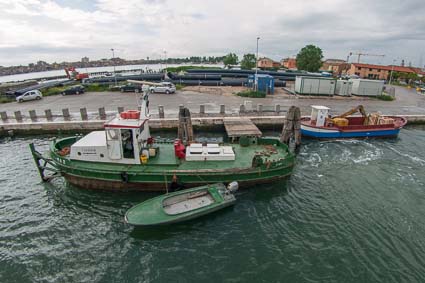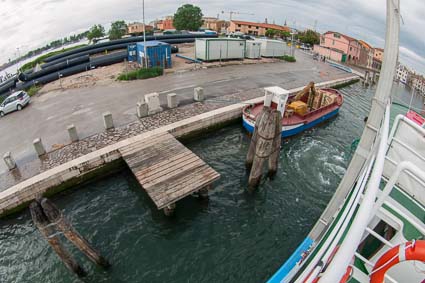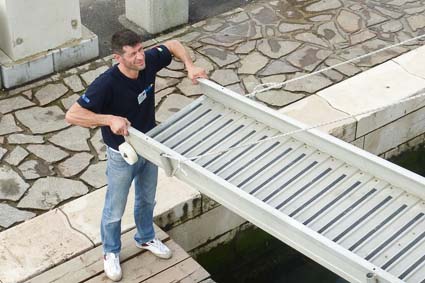 ---
---
---
---
"Best of the Web"
- Forbes and The Washington Post

Click or tap photos for cruise reviews:
---
Also see:

Venice for Cruisers
Getting to or from your ship, Venice hotels for cruisers, the Marittima and San Basilio piers, and more.

Rome for Cruisers
Trains to and from the port, plus a 35-page Civitavecchia city and port guide.
---
From Durant and Cheryl Imboden:

About Our Sites

Privacy and Cookies
---
Advertisement: