Porto Photos
From: Porto, Portugal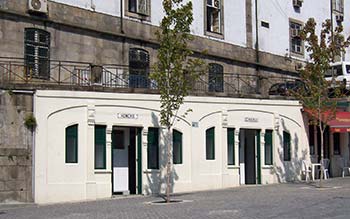 Speaking of lavatories (as we did on the previous page), Porto has a number of restrooms scattered about in parks, train stations, and walls such as the one above.
You can also use the toilets in bars, though it's considered polite to buy a drink or a cup of coffee when using the facilities.

If you've brought your dog, you should be prepared when Fido or Fluffy's thoughts turn to number two. What? You left your supply of plastic bags at home? Not to worry: Use the free dispensers in Porto's parks and gardens.