Photos
From: Garmisch-Partenkirchen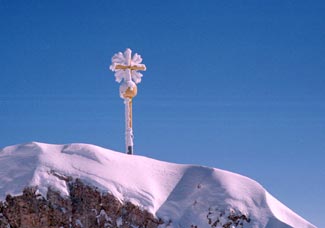 Zugspitze
The Zugspitze's summit cross is encrusted with ice and snow after a storm in late September.
In summer, you can climb to the summit via a path if you don't mind heights. (The path has cable handrails for your security and peace of mind.)
When you reach the cross, you'll be at an elevation of 2,964 meters or 9,724 feet--the highest point in Germany.
---
---