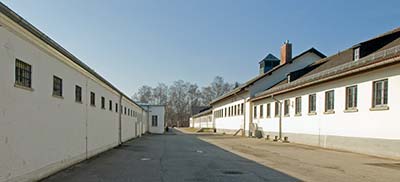 The bunker, or camp prison, is on the left in this photo. The maintenance museum (now the Exhibition) is on the right, and the courtyard between the two buildings was used for whippings, pole hangings, and executions during the Nazi era.
---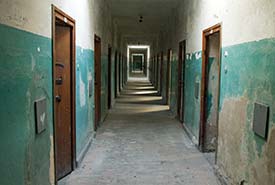 You can walk through the interior of the bunker, where labels identify areas of special interest.
In addition to serving as a prison, the bunker was the camp's torture center. Double walls were used to suppress the sound of prisoners' screams.
---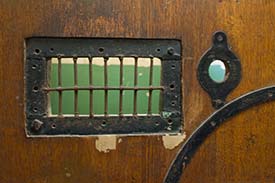 The U.S. Army used the bunker as a prison after World War II. The grille in this cell door was an American addition.